We plan to be operational in at least 3 countries by 2020 end
US firm Stuffstr works on reducing waste by increasing the reuse of unused stuff.  It aims to fundamentally change the way purchasing is done and even think about the things we buy, resulting in a dramatically more sustainable world. It lets consumers capture the value of used items, including apparel, footwear and accessories, regardless of their condition.  The company partners with retailers to buy back everything that has been fully used, and gives those items a happy, productive second life. Co-founder and chief executive officer John Atcheson speaks about circular economy, consumer attitudes to closing the loop and collaborations.
How did you come up with Stuffstr? What was the initial seed capital you began with?
In the early 2010s, I helped launch Getaround, the pioneering peer-to-peer car sharing company based in San Francisco. For me, Getaround was about finding a way to use the 92 per cent idle time of the average car, which sits around doing nothing for 22 hours a day. Once Getaround began to grow, I began looking at all the other things we buy and was astounded by how much waste is being created. Eighty per cent of items are used less than once a month, and nearly 70 per cent end up in landfill, despite most of them being perfectly usable. It is almost an epidemic of waste. So I began thinking of how it might be possible to systemically change the flow of goods post sale. From the start, Stuffstr wasn't as much a company as a mission to solve a fundamental societal problem. 
Once I began to bring Stuffstr together, I was able to convince Steve Gutmann, a colleague from Getaround, to join me, and we together raised $50,000 to get the company off the ground. 
Who are the founders and key investors in Stuffstr?
Steve Gutmann and I co-founded the company and worked together over the early years to get the company started.  Ultimately, as often happens with start-ups, Steve had to leave to take a steady job with a more predictable paycheck, and I carried on.  
The initial investors in Stuffstr were all individuals who believed in what we were doing.  More recently, we raised a more traditional seed funding round led by UK-based venture firm Mustard Seed, with Adidas, the London Co-Investment Fund, and a few high-net worth individuals as co-investors.
Did it take a lot of convincing retailers initially with the model Stuffstr is based on?
Once we landed on the instant buy-back model, conversations with retailers accelerated very quickly.  We were fortunate we had known and respected the team at UK retailer John Lewis & Partners for some time, and they very quickly told us they would pay us to bring the model to the United Kingdom and pilot it first with them.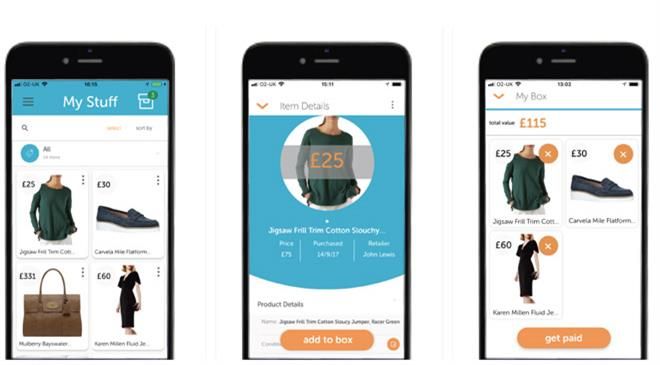 Which were the initial apparel brands and retailers that partnered with you? Can you give a brief about the pilot tests and the response you received?
Stuffstr spent most of 2018 embedded at the head office of John Lewis & Partners in London, building out and executing its initial pilot.  The pilot focused exclusively on fashion items, including apparel, footwear and accessories, and proved to be very successful.  In addition to exceptionally high customer satisfaction (every customer who tried the service loved it), we found that the average participant sold back almost instantly nearly 20 per cent of everything they had purchased in the previous five years.  This represented a dramatic shift in consumer behaviour (statistically, only around 2 per cent of retail purchases are ever resold through any resale marketplace) and attracted a great deal of attention from other retailers.
How many brands are you working with now? Is any major collaboration being planned?
We have a very big launch coming up this fall with a large global clothing brand and have in total 18 brands and retailers interested in engaging with us.  Those 18 brands collectively sell over 2.7 billion items per year, and so our primary focus now is on how to process and resell high volumes of items.
What is the price and carbon and water footprint of recycling clothes versus using virgin resources to make new clothes?
The way we see it, every day the use of an item is extended is a day a new item does not need to be produced.  Most people do not realise that the carbon dioxide embedded in household items they buy each year can exceed the carbon dioxide emitted by their car.  So theoretically, if we can double the lifetime use of items (not a high bar given that 80 per cent of items are used less than once per month), it is the same as removing half the cars from the road.