We'll launch our menswear line next year
Satva India is an organic athleisure clothing brand. Satva's parent company Suminter India Organics is one of the largest exporters of organic raw materials globally. The brand currently offers organic tops, leggings, bralettes  and jackets for women made from certified non-transgenic cotton and natural dyes in India and the United States. Satva plans to launch men's athleisurewear in 2020.  On International Yoga Day, Fibre2Fashion spoke to Rina Nathani, head, global retail, Suminter India Organics, about the key growth drivers of the activewear market in India.
How would you describe the activewear market in India? At what rate is it growing?
India has, in recent times, rapidly caught up with the wider global fitness trend over the past few years. Driven by the country's growing wealth, changing lifestyles and rising urbanisation, an increasing amount of Indian consumers are becoming more health conscious and are adding new health and wellness routines to their hectic lifestyles.
From 2015 to 2016, the Indian activewear market grew by 22 per cent, outpacing the segment's global increase of 7 per cent, according to Euromonitor. By 2020, it is expected to grow at an additional compound annual growth rate (CAGR) of 12 per cent with sales expected to reach $8 billion.
What factors are responsible for the growth of the activewear category in India?
The average, modern Indian consumer's lifestyle is undergoing a massive metamorphosis. Rising incomes and discretionary expenditure in urban India have allowed people to focus increasingly on health and wellness, as well as rising awareness of lifestyle diseases. The proliferation of international brands represented by sports and Hindi film stars have kept activewear in the public eye fuelling this drive as well.
Contemporary trends like taking long vacations, going on bike rides, hiking, travelling and indulging in recreational activities has been instrumental in driving the growth of outdoor, sports-inspired apparel. Most of the reputed brands in the activewear domain have a wide range of outdoor apparel that makes a significant contribution to the total brand revenue.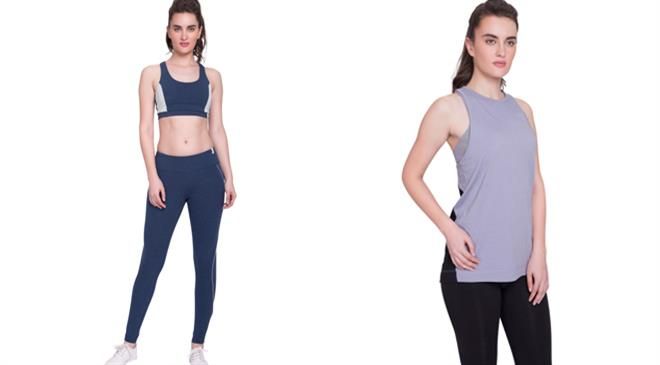 How is activewear different from sportswear?
Sportswear is designed for high-impact exercise, and is therefore, made from high-performance materials that are sweat-wicking, quick-drying, and usually made with built-in stretch. Activewear is designed for low-impact workouts like yoga, pilates and barre, and can also be worn as athleisure - a category of clothing that is comfortable and designed to help the wearer transition from being active to lounging. Satva's clothing works well as athleisure as the items are almost entirely made of organic cotton, which cannot be worn for intense sporting activity.
Why did you get into activewear? What was the idea behind starting Satva?
Satva is a brand that is designed in the United States and made in India. We have been exporting it to stores like Wholefoods and Paragon sports over the last five years. As the athleisurewear category is now rapidly growing in India, we decided that it was a good time to introduce it in the Indian market.
Satva was launched as an effort to offer stylish, yet socially-conscious clothing at affordable prices to a fashionable audience that is beginning to make more environment-friendly lifestyle choices. Made from the purest certified organic cotton and complemented with modern prints and designs, Satva offers organic tops, leggings, bralettes and jackets. 
Satva's parent company Suminter India Organics (SIO) is one of the world's largest exporters of organic raw materials globally (including cotton) and a highly regarded, environmentally- and socially-conscious company. SIO has set out on a mission with Satva to create a symbiotic balance between people, planet, production, profits and social stewardship. It considers its impact at every step towards building a holistic, ethical and harmonious eco-system that satisfies customers, supports the economic development of impoverished farming communities and improves the global environment.