Going profitable in three years
An e-commerce lifestyle brand based in Mumbai, The Label Life retails clothing, accessories and home décor. On goal to break even in the next two years and become a profitable business by 2022, Founder & CEO Preeta Sukhtankar describes the brand's journey in a chat with Hiral Oza.
How did The Label Life start? How has it evolved since its conception?
With my work as a television producer at MTV and as a publisher at Seventeen Magazine and L'Officiel India, I gained a deep understanding of the luxury tastes of the modern Indian woman. I understood she is a woman who has disposable income and was looking for a brand that resonated with her 9-to-9 lifestyle. A brand that bridged the wide gap between fast fashion and luxury wear. This is where The Label Life fits in and was thus born.
Today we also have a team of celebrity style editors-Sussanne Khan, Malaika Arora and Bipasha Basu-who help demystify trends and decode 9am-9pm styles for the Indian woman.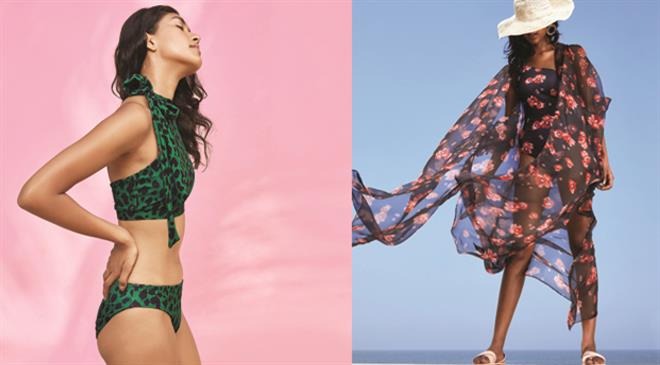 How has the transition been from online to offline for The Label Life? Do you plan to expand beyond metros?
With thelabellife.com, we had the wonderful opportunity to connect with our customers over the years. Right from personally calling up these customers, to literally delivering an order to the airport for a customer who was flying out, we continuously gained insight into these women and their lifestyle. 
After a while, we understood that we could reach our customers only to a certain level in an online space. We wanted to explore at a deeper level, which stores and pan-India pop-ups offered us seamlessly. Since the inception of our flagship store in Mumbai and through our various pop-ups, we have connected with our customers on a much more personal level and have managed to gain valuable feedback from them as well. Regarding expansion beyond metros, we are already present in Bhubaneswar in Project Eve and plan to branch out more.
Who are the major investors in the company? Are you looking at new round of funding?
We have mandated an investment banker and will be closing a new round of funding very soon. Our former investors include Haresh Chawla, Mithun Sacheti and other angel investors.
Which are your major markets? Which tier-2 and 3 cities do your consumers hail from?
Our major metro markets include Mumbai, Delhi and Bangalore, while Ghaziabad, Faridabad, and Indore are the tier-2 and tier-3 cities.
How do you differentiate between the style for your stores-online and offline?
For online, we adopt a minimal type-forward approach with minimal usage of colour to keep the modern vibe going. Our content and design teams work hard to deliver editorially-inclined content. 
When it comes to offline, we went for an Art Deco-inspired approach. Since Art Deco architecture is made up of clean lines, arches and geometric elements, it was completely in sync with our online presence-minimal and contemporary.
Which are your top selling items in clothing, footwear and home linens?
For clothing, our shift and wrap dresses are always bestsellers. For shoes, our block heels and brogues are clear winners, while for home, our linens and serveware are always in the spotlight.
Which are your best-selling price points for clothing, footwear and home linens?
For clothing, anything up to ₹4,000 goes, while shoes are preferred up to ₹3,000. Our linens range from anywhere between ₹1,300 and ₹7,000.
Are people spending more on home than fashion today?
I do not believe it is a matter of one over the other. You are naturally inclined to purchase more dresses in a given month, versus buy trays and cutlery every month. The latter are timely investments, whereas the former are quicker, more impulse buys.
Do you have any plans to get into sustainable products?
Absolutely. To start with, we are already working towards making all our packaging 100 per cent recyclable.