Made most of pandemic period to seek new solutions
Established in 1981, Tonello is an international benchmark for the garment-processing industry. Its garment finishing machines are known for the quality of their all-Italian manufacture, flexibility and top-level performance. Alice Tonello, R&D and Marketing Director of Tonello, spoke to Fibre2Fashion on how Tonello is equipped to deal with a post-pandemic world, Tonello's competitive edge over other textile machinery companies and new launches to look forward to in the current year.
Last year was a difficult year as the Corona pandemic ravaged the world. How was the Italian textile machinery industry affected largely?
Certainly, COVID-19 has negatively affected the export of Italian textile machines, as confirmed by the data from our trade association ACIMIT. But with an interesting recovery in 2021, the outlook is therefore positive.
How are you equipped today to deal with a post-pandemic world?
On the contrary, our research activity has never stopped. We made the most of the pandemic period to seek new solutions, increasingly cutting-edge and responsible, with particular attention to the environment, people, and materials.
Investment in textile machinery is done keeping the next 3-5 years in mind. Do you think buyers will now think more in terms of short-term investments (after all, one full year was lost to the pandemic)?
I think that the process underway, that is to say the evolution to an increasingly responsible production, has speeded up, thus shortening the times and pressing more on new techniques and more responsible products.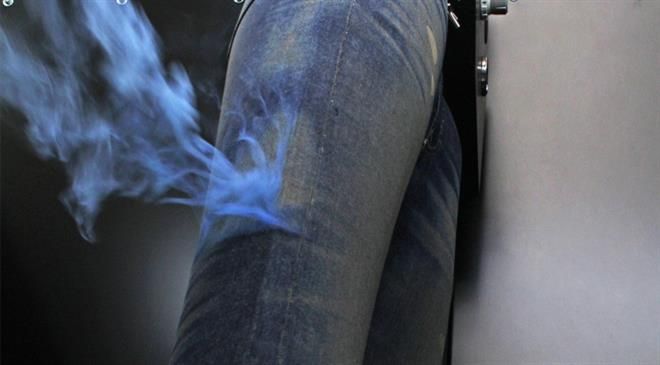 How much is the textile machinery industry posed to grow in the current year and in the next 5-10 years horizon?
I think that technology plays a fundamental role in changing and improving both the work environment, people's lives and the quality of the final products. All this to respond to the request of a faster and more responsible market. In this sense, therefore, the textile machinery industry is destined to assume a fundamental role and continue to grow.
How big is the market for the ancillary industries related to your machinery?
It's very important. Tonello has always used the highest quality components and we have long-standing relationships with ancillary industries. There is great cooperation.
What are the competitive advantages Tonello has over some of the other leading textile machinery companies in terms of quality, speed of delivery, innovation, any other aspect?
Quality first of all -- we have been producing completely in Italy for more than 40 years, therefore with a great wealth of know-how, with attention to detail and components, always of the highest quality. Innovation also brings us a huge advantage over other machinery producers. We prefer to be followed than to follow -- for this reason, we invest a large budget in research and development. Since 1997 we have an R&D center and a creative area where we develop processes, thoroughly test our machines and technologies, up to today, where we can invent new looks and effects on the garments thanks to collaborations with artists and designers.
Where do you source the raw materials for machinery? How does your supply chain work?
We work mainly locally, but some components of excellence may come from countries such as Germany or Japan.
Which are some of the major textile/ apparel brands who are advocates of your machinery?
To date we have more than 8500 machines all over the world and we collaborate with the most important brands in the world, both from the point of view of prestige and numbers. Just to mention--we have collaborations with Candiani Denim, Saitex, SFI, Velocity Apparelz, Fast Retailing, PVH and many, many others.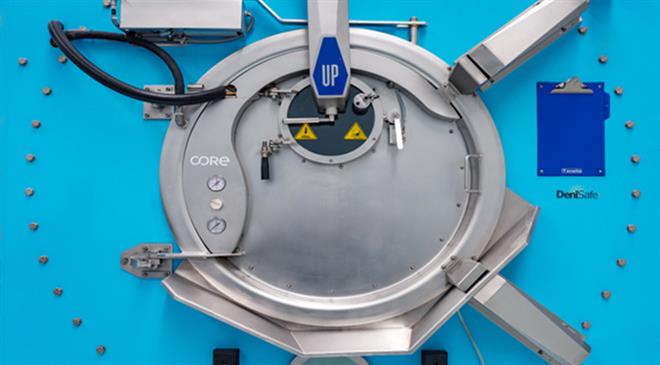 Where is the manufacturing/ production done? How is the demand and supply worked out?
We produce completely in Italy in our factories in Sarcedo and in Schio, in the north east of Italy. And we produce completely to order.
What are the new launches / product offerings to look forward to in the current year?
The Laundry (R)evolution, a new concept of laundry, based on 3 clear words: simple, digital and automatic. Simple thanks to 2 sophisticated technologies that centrally manage the entire finishing cycle both efficiently and flexibly: The Laser and the All-in-One System. Digital thanks to Metro, our software programme for measuring consumption and operating the entire laundry, optimising the processes and ensuring unparalleled performance and flexibility. Automatic because we can cut steps and minimise the second qualities, thus increasing productivity.
Sustainability and circularity are all the more important topics in the present world. What are the sustainability measures being implemented by you?
We have always designed machines thinking about their energy efficiency, reducing consumption and waste. Today the efficiency is part of the broader concept of sustainability, which means producing a garment in a responsible way (therefore reducing consumption), a safe operation for the workers who use our technologies, and that the output is responsible and safe for the final consumer as well.
What are the key machinery industry trends to watch out for?
Digitisation, automation and traceability. (PC)