It is a severe crisis
TRRAIN is a public charitable trust formed in 2011 to empower people in the retail sector. In an interview with Fibre2Fashion, CEO Ameesha Prabhu highlights the challenges the COVID-19 pandemic has brought to the retail sector, and the various initiatives TRRAIN is undertaking to uplift lives of frontline retail associates who have been affected.
How big is the impact of covid-19 on the Indian retail sector? What are the immediate challenges?
The retail sector has been one of the most impacted sectors. Both essential and non-essential retail has experienced unique effects on business. As per the rules and regulations set by the government of the state, city and locality of the retailer, they've had to take measures to ensure safety. 
Based on the feedback received from surveys by the Retailers Association of India (RAI), non-essential retail has only been able to achieve 5-10 per cent of last year's business on an average. Through the surveys, we get to understand that there has been degrowth of 20-70 per cent across sectors in the month of June. The hardest hit sectors are QSR (quick service restaurants) & restaurants, beauty, wellness and personal care. Even sectors like food and grocery retail have seen a drop in growth in June as compared to last year. Stores in malls are witnessing minimal business; however, stores in high street have started to see some footfalls. Overall, retail across sectors and geographies is witnessing a severe crisis, and the hope is that the Diwali season will provide some momentum to this year's sales.
How many frontline workers-including shop floor personnel-have been laid off or affected till now?
We may not get an official number of personnel who have been laid off or affected till now. However, the RAI did a survey among its member retailers which led to a figure of close to 80,000+ job losses.
Which are the worst hit towns and cities? Also, the worst hit retail categories?
The pandemic has impacted towns, cities and countries alike. Each town/ city is seeing its own level of impact, especially if you look at states which have extended the lockdown keeping in mind the rising number of cases. Non-essential retail has taken a big hit as they have not been allowed to open during the period of lockdown, which turned out to be extremely strenuous for them. They will be further impacted if they are not able to liquidate their spring and summer inventories. In particular, discretionary and high-end products will be greatly affected. This trend is likely to continue until a vaccine is found and the number of positive cases drops. In my opinion, the impact will be most severe in the middle and lower class working in non-essential retail as they are likely to exhaust a lot of their savings in order to survive through these times, and will be facing difficulties for the next 2-3 years till they recover.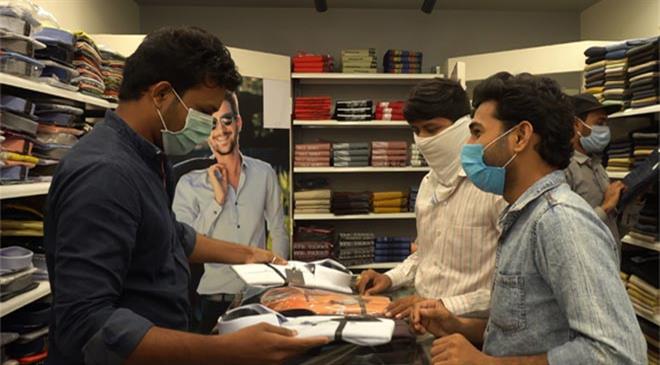 Could you give us more details about the ?1.2 crore programme that is going to support 3,000 women all over India? Is this money going to be loaned to them or there is a recovery model in place? What kind of critical support you are talking about?
Through the money that we have raised from the covid-19 relief fund, we will be doing direct bank transfers of ?4,000 over three months to women who have been affected. A woman will get ?2,000 in the first month, and ?1,000 in each of the following two months. We are not giving out loans but have tried to provide them with income bridge support. We are also providing them with access to relevant retail specific curriculum to upskill themselves as well as access to counselling by counsellors from the Tata Institute of Social Sciences (TISS) using our TRRAIN Circle app.
How is the Haqdarshak technology platform going to work out?
Haqdarshak is helping us connect these women who have lost their jobs due to covid-19 to various Central as well as state government schemes which can benefit them. Right from checking the eligibility of these women for government schemes to enrolling them happens completely online supported by a Haqdarshak employee for schemes where there is a mandatory need for physical documents.
How many people have been identified till now through your partners who need help? Which are the towns and cities being targeted through this programme?
We are looking at Mumbai, Delhi and Bengaluru as the first cities to help women affected by covid-19. We have already got applications from over 500 women for income bridge support and have already disbursed funds to over 200 of them. By the end of August, we will be able to cover 3,000 women from these cities.