What is your work profile now at Tula?
My work specifically is to run! I run to ensure financial discipline and quick turnaround time for money, to ensure quality and quantity targets are met consistently, to make sure conversion to fabric and garments happens as per plan, to bring in more volunteers and hence designs too, and, finally, to ensure timely sales. Of course, all this is backed by a set of energised and passionate volunteers and colleagues. Another important aspect of Tula is about not just commoditising and selling, but spreading the concept and importance of such artisanal, handmade products, thus ensuring khadi or handloom is also duly respected.
How do the producers and creators of Tula products benefit?
The farmers, hand spinners (100 per cent women), hand weavers (50 per cent women), and dyers and tailors (again a large percentage of women) all benefit. Consciously, all are paid manifold compared to the going market rates, and it is ensured that they all get fair remuneration round the year.  
When you buy a Tula garment worth ₹1,000, a sum of ₹100 (10%) goes to the cotton farmer, ₹130 (13%) towards spinning costs, ₹90 (9%) towards dyeing, 
₹
220 (22%) towards weaving, ₹60 (6%) towards design, ₹120 (12%) towards tailoring, ₹110 (11%) towards administration and transport, ₹70 (7%) against wastage in various stages, and only a slim margin of ₹100 (10%) to cover overheads. This distribution is based on the productivity of the players in earning a respectable livelihood.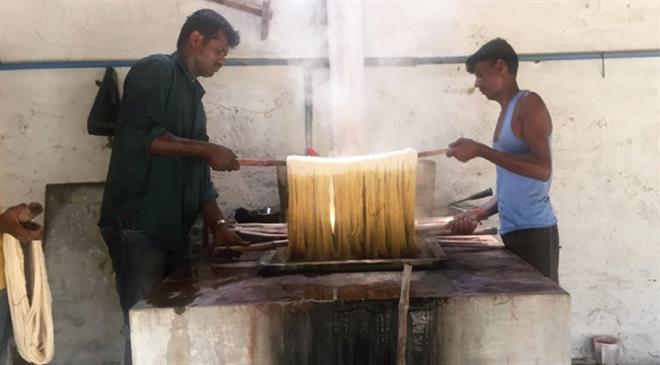 How and where do you sell Tula clothing?
Tula has a full range of garments-menswear, womenswear, kidswear, sarees, lungis, towels, hankies, bedsheets, stoles and dupattas. We have fabric yardage for other designers to buy and finish as per their styles or for consumers / end-users to buy and convert to their liking. And yes, all of it is organic. The natural dyeing is also very special in that we use only natural mordants, not synthetic ones. Sales happen out of our flagship store at Chennai, and also through exhibitions, mostly organised through our network. These exhibition events are introduced with a presentation and talk, sharing our exploration, experiments and journey to date.
How do you price the products at Tula?
We claim these are the cheapest you can find, considering the values that go with it, in the market. It is deliberately priced aggressively so that more people, especially the middle class, can afford it. But it will be expensive than mill-made clothing because there will be a fair remuneration and no exploitation.
What has been the response to Tula?
The response has been fabulous. People have lapped it up. Word of mouth is our main mode of publicity. Our customers have felt the fabric, its breathing nature and how nice it feels on one's person. It is also the pride of having touched five livelihoods each time one sports a Tula outfit. We have sold stuff worth crores of rupees without having printed a single card or brochure to date, and without a single plastic cover.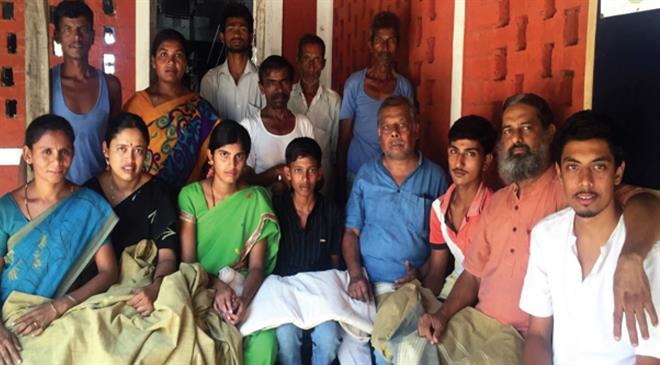 How do you get the message of the benefits of being organic across?
Unlike food where there is an immediate connect, and benefit to appreciate and experience, clothing is not easily related to. We, however, keep sharing issues related to the pollution that is caused in mill-produced yarn, and in chemical dyeing (where rivers, groundwater, soil and air get polluted and human health is gravely affected), and the energy and water-consuming aspects of mill-produced cloth. Compare this to the ecologically and economically sustainable organic clothing which is something like slow clothing, akin to slow cooking, which is a boon. There is a good deal of awareness today, and one hopes that it increases with more discussion about it in the media, and from the people in general. And one wishes that the making of such clothing benefits the rural economy, farm livelihoods, biodiversity, environment, human health, and hence the nation as a whole.
What are your plans for Tula?
We wish more people get to know about this and support similar ventures, or at least part efforts like handloom or naturally dyed cloth even if those are not completely eco-friendly. We also dream of more replication. Many more such initiatives involving more and more groups of farmers, spinners and weavers are very much needed.