What glitches are you still working on?
Our core technology of digital printing has been developed and proved. Our focus now is on packaging the systems and solutions. It is crucial that customers feel the ease of using them since all they need to do is plug and play.
What is the percentage reduction of carbon footprints from DST vis-à-vis traditional methods?
The difference is huge. We do not use any water in our process while an enormous amount of clean water is used in conventional methods of dyeing in bulk. We do not use steam. This is just one aspect to reduce our carbon footprints.  Others include saving energy, reducing logistics costs and management and eliminating dead stock. These translate into saving costs and expenses.
What are you doing to reach more buyers?
Marketing efforts are certainly required. We are engaged in discussions with certain stakeholders. We see good prospects for the unique systems we offer. We are well positioned to address our promises.
What is the range of colours and shades that can be created using your process?
Unlike general dyeing of discrete colours, colour is continuous with Twine's award winning, unique DST technology. It can achieve millions of colours and shades through specialised inks and colour management algorithms that are also very accurate.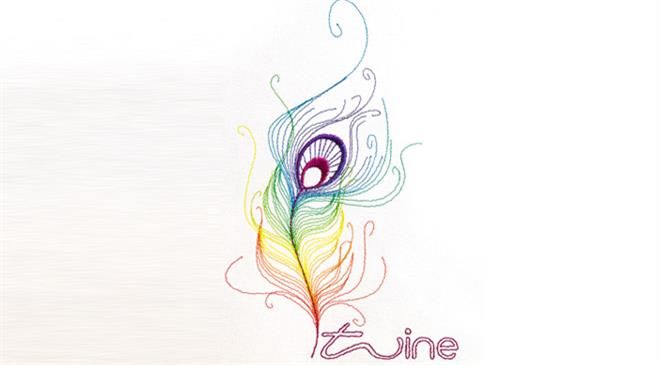 Can the process be used on all kinds of threads?
We are focussing on polyester-type threads and yarns. Nylon will follow. Other materials will come later.
What is the cost of installing Twine's DST system?
We will disclose our pricing when we are closer to our product launch. We know that from a customer's point of view the ROI of Twine system is incredible and will be between six to 12 months, depending on the customer's profile and usage. The most important plus is the flexibility customers get. They are not bound by the nightmare of acquiring large quantities or the iterations of coloured thread.
What percentage of the technology is used for sewing, weaving, embroidery, knitting, and quilting? Where else do you see new prospects?
Twines' technology is currently focusing on low volume, high mix applications. This means a relatively low volume of thread usage, with high frequency of changing colours. So all these categories are our targets. Market analyses show that sewing and embroidery will lead initially.
How will the technology develop further?
Twine's roadmap is written. Thread  is thread, and DST helps us augment technology through direct colour to fabric; going ahead it will explore further application opportunities like applying varying materials to thread. We are looking at a fully integrated direct online system towards specific thread required machineries such as weaving, knitting and sewing systems. Since DST is application-agnostic, it will enable us to address other applications like medical, wearables, technical textiles and more. (HO)