Continue to develop new tools to go as green as possible
Twintex (Twintex Invest Group) is a Portuguese manufacturer of high-quality women's and men's ready-to-wear garments for brands in the medium high segment. Bruno Mineiro, CEO at Twintex talks to Paulami Chatterjee on how the company fared during the pandemic and its sustainability goals.
What size is the Portugal clothing industry today and how much does it contribute to the country's overall economy? What are the strengths of the region?
The clothing industry in Portugal  is Euros 5 billion, and contributes 8 per cent to GDP. The main advantage of the country in this segment is the production of high quality garments at more competitive prices than other European countries. The north of Portugal is very strong in production of cotton and our region (centre) has some of the best mills for wool fabrics which Twintex has a steady relationship with.
How did Twintex fare in the pandemic situation? What steps have been taken to help it bounce back?
We are aware that some factories have not overcome the pandemic situation. Twintex has managed to keep producing its core products throughout the pandemic without stopping for a single day. To keep the flow, we established our internal contingency plan to protect all employees and we adapted ourselves to the new reality by proposing a wide range of products to suit the consumer needs.
You call yourself the clothing factory of the future. How will you go about achieving this?
Twintex's DNA is compound by the permanent development and investment in the company.
We have a strategic plan that includes 3 most important things: 
A) Achieving quality through investment in top of the range machinery with unbeatable consumption and continuous qualification of our team through the concept of Twintex Academy.
B) Sustainability through a wide range of measures to reduce our ecological footprint. 
C) Social responsibility that we have been expanding over the years through initiatives that support our employees and the community.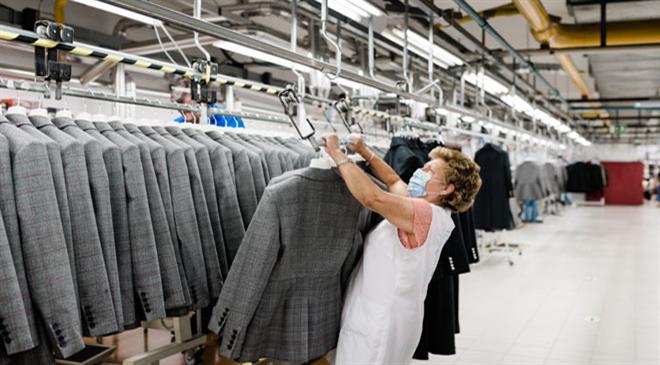 How was Twintex conceived?
The company was founded by António Mineiro in 1979, who started Twintex by producing children's clothing exclusively for the Portuguese market. Over time, we moved forward to international markets and started producing women's garments. Today, Twintex produces women's and men's clothing in the medium-high segment.
How does your supply chain network work? What regions of the world are part of your supply chain?
We work with either nominated suppliers or our own sourcing partners. We always try to focus on Portuguese or European suppliers, but sometimes we have to order from Asia. We have a qualified sourcing team and a buying team to assure the conformity of all purchases.
How agile is your supply chain? What steps do you take to ensure transparency at every stage?
Twintex has a steady relationship with our portfolio of suppliers, and we try to condensate orders as much as possible to improve the supply chain agility. Twintex is a certified company with ISO9001, ISO14001, SA8000 and SMETA which helps us to work with suppliers that follow the same ethical standards and transparency as we do.
Where are your manufacturing facilities based at?
Fundão, Portugal (centre of Portugal)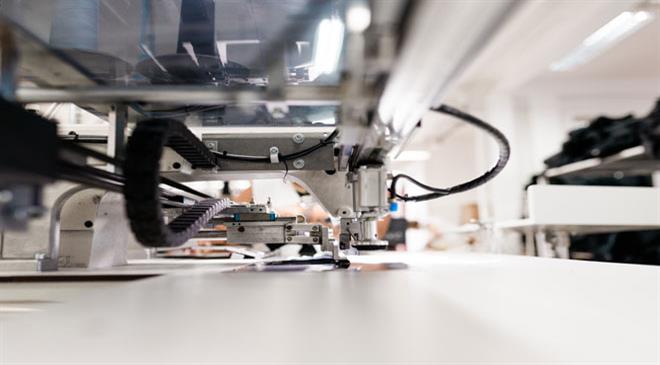 What percentage of your production do you handle inhouse and what percentage do you outsource?
50 per cent is handled inhouse and 50 per cent is outsourced.
Which garment segment contributes the most to your sales - coats, jackets, dresses, skirts & trousers etc? At what rate is your production capacity growing year-on-year?
Twintex's best sellers are coats, blazers, and trousers. Twintex has achieved its maturity curve, keeping very stable growth from year to year.
What kind of innovations are you trying to bring into your garment business?
We have added a sample cutting machine and checkered pattern fabrics with two heads to our powerful machine park, with a technology based on 100 per cent Portuguese software from Mind. The machine is adapted to high levels of pattern designing required at this stage. 
We keep on upgrading ourselves with top of the range machinery and sustainability measures. Our innovations in the clothing manufacturing industry are focused on top technology that is everyday tested to produce high quality products with less consumption while protecting the environment. For over 10 years, Twintex has been implementing a wide range of sustainable measures to decrease its environmental footprint; so our goal is continue developing new tools to become as greener as possible.
Which brands & retailers are you currently associated with?
Twintex works with some of the paramount brands in the fashion industry of the medium high segment.
What are your growth expectations from the company for the next two fiscals?
Recover from the general reduction in sales due to the pandemic and go back to 2018 / 2019 turnover.
What are the long-term sustainability goals set at Twintex?
Our sustainability goals are based on the reduction of our ecological footprint. This year and forward we plan to work with 100 per cent renewable electricity in all the capacity purchased from the network. We produce 75 per cent of our own energy through photovoltaic panels. With regards to our production floor, we are constantly upgrading to produce sustainable products through sustainable machinery with an environmentally conscious team. (PC)