Collaboration Is Key
The Higg Index developed by the Sustainable Apparel Coalition (SAC) is a suite of tools that enables brands, retailers, and facilities of all sizes-at every stage in their sustainability journey-to accurately measure and score a company or product's sustainability performance. A just-released four-year study into the Higg Index by researchers at the University of California, Berkeley has found that without real action from apparel brands around transparency and incentives, the potential for the fashion industry's sustainability tools to transform the industry is limited. This study focused on the Facility Environmental Module (FEM), part of the Higg Index suite of tools, which is widely regarded as the most technologically advanced information-based strategy in the apparel sector. UC Berkeley's Professor of Environmental and Labour Policy Dara O'Rourke, who led the research, in a conversation with Subir Ghosh talks about the in-depth study and the way forward.
Subir Ghosh (SG): Your report has quite a lengthy introduction. One thing that intrigued me was that you haven't mentioned anywhere about how did it (the project) get started in the first place? Was there a trigger factor for you to think that I need to do this kind of a study?
Dara O'Rourke (DOR): I have been studying the global apparel industry for more than 20 years. I have been looking at these different systems that have been working to audit, monitor or verify the environmental and social impacts of the global apparel industry. As we saw the growth of the Sustainable Apparel Coalition (SAC)-this was the one that has gone the furthest. It has grown the biggest, it has the most members. I think it has built the most sophisticated measurement and monitoring system. The question that really came up in conversation with a number of companies and with the SAC is what impact it is really having? How is it moving from measurement and from this kind of rating system to actually driving impact in factories? We know as we just look around factories all around the world-we see evidence that factories all around the world continue to have environmental and labour problems. I was very impressed with the system of the Higg Index. I wanted to see what impact did it really have-can we dig into the data to see the impact it is having at the factory level, on actual improvements in conditions. So, it started with questions for a number of companies and then with leadership of the SAC to dig into this question. Then, we approached the Laudes Foundation to support the research and I found a graduate student to do much of the in-country work.
SG: It took you four years to start. Was it too long a process? After all, the Higg Index itself is 11 years old. You probably started working on it after the 7th or 8th year.
DOR: Yes. This was a very difficult study to do. It was hard for us to get access to factories. The SAC was very good in giving us access to their raw data-the FEM data. First, we had to do surveys of factories which took a long time, and then we had to go and visit the factories. We had good luck in Bangladesh; the factory managers were very open, and we had good access. In China, it was very difficult. We had many factories reject our offer to visit and evaluate their conditions. We had to spend a lot of time going back (to them). Almost all the studies I do that involve studying the insides of real-life factories, take much longer time than a normal academic bench study like analysing data, etc. The hardest part of my job is getting factories to let me in and to view what's going on.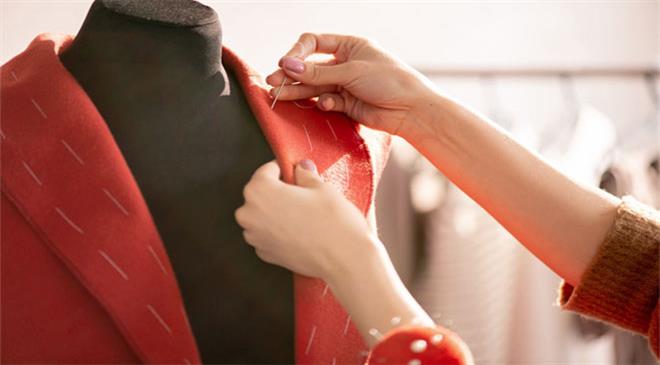 SG: So, you were provided the dataset by the SAC. Was there any difference from what you saw-from what you understood from the data and what you got to see at the ground level in factories?
DOR: Absolutely. This is one of the great things about being able to look at the data-you always find surprises. I think the SAC was also surprised with some of the data and then there are some things which confirm your hypothesis. When we started the study, we did so with an open and constructive view. There was an article in some web page (after the release of the report) that we had lambasted the SAC or even destroyed it-some internet kind of phrase (chuckles). No, we didn't set out to lambast; we set out to analyse, understand the data, and test it. We got access to millions of pieces data from the thousands of factories. Then, each factory had hundreds of questions and then you go deeper into the data. We were surprised by the number of trends across countries and what seemed to really matter in terms of which factories got better over time. So, we were surprised to see how much brand connections mattered in driving factory-level improvements, in addition to this kind of data system. We thought that the Higg Index would be a standardised system-that it would be applied, and people would measure, and then they will see how things can improve and whether to take them or not. It turns out that it is true, but then you also need a brand to come in and offer either capacity building or incentivised action or put the factory in touch with people who can help them improve. So, a back-and-forth was required on top of the data system that was much more labour-intensive than we expected.
SG: Was there any particular reason why you chose the FEM module to work with?
DOR: Yes, that was the most advanced module at that time and the most widely rolled out. I think there were still draft forms of the materials module and wasn't fully out it yet. And then the brands module which was also not fully out yet. So we started with the module that had gone the furthest.
SG: So, you started work on it in 2015?
DOR: Yes, that's right.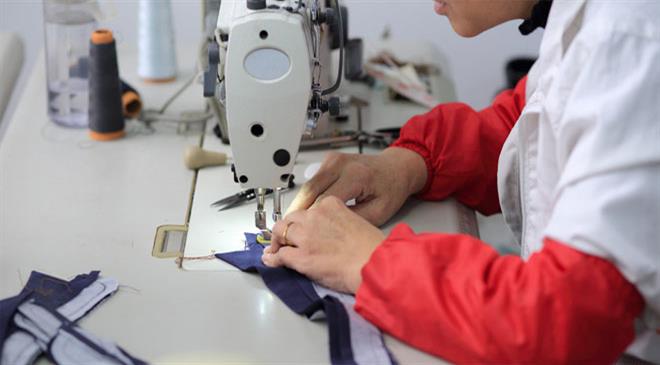 SG: And since then the SAC has released the FEM version 3.0. Are the changes that have been effected in sync with your findings and recommendations?
DOR: We started looking at FEM 1.0 and then they moved to 2.0-there was a huge improvement from 1.0 to 2.0. We fed some of our early reports- we presented them at conferences and they (the SAC) took up some of those concerns that we saw as problems in FEM 2.0. So, FEM 3.0 is an improvement and has incorporated some of the findings-the ones we pointed out in the report. There is still need for a number of things e.g. it still needs simplification, there are too many attributes being tested, there is need for transparency, getting the information out further than just between the factory and the brand. There is a huge need to build incentives into the system that they still don't have. I think SAC came up with a statement that they are working on (these things). They have made progress on a number of these issues, and they are working towards further progress on transparency and incentive side.
SG: You mentioned the reaction to your report. It came out on August 17 and on August 19 the SAC issued an official statement. What has been the reaction to your report, what have you seen so far?
DOR: It's been really interesting. As I alluded to earlier, the internet is not a very nuanced place for reactions as you know (chuckles). I think as with many things in the world now, people probably took the headline of the report and used it to confirm their existing position. We saw a lot of that early on-people said look this proves that either it is problematic, or it is a hard thing to change. I think it is very hard to be nuanced or subtle obviously in this kind of atmosphere. We really were trying to be constructive in our criticism. We do think that the SAC has built this foundation layer of measurement that is very important, and FEM 3.0 is the right step to that foundation layer measurement. 
Our belief is that we are not seeing the types of improvements that is fast enough that the world needs, that the workers or communities need. Now we all can benefit from a little bit of debate, heat and argument about how we move this faster and further. I don't mind people yelling at each other a little bit. But I really hope that we do go through this. Ok, what can we learn about how we can move this whole Higg Index process faster and further, what do we need to add, what is it that brands need to do. At this moment the thought is about how do the brands come out from the covid-19 crisis by investing in the right processes to move their factories in the right direction. A lot of factories are going under right now, there is a lot of potential for people cutting the amount that they pay factories and lowering their standards, and forgetting about sustainability right now because they just need to survive this economic crisis. We want the conversation to move towards: what do we learn from this that we invest in so that we make sure that the factories come out of this better. And we are investing in creating incentives for them to make sure that they are continuously improving the safety, health and environmental performance of their factories. This has to involve incentives from brands and consumers. In the long term we have to have feedback from them. They can't just demand that factories get better and not invest in them. They have to invest capital and in capability building, and better and longer-term contracts- the things that we have listed in other places. This is a tough moment for the apparel industry as you know-we are going to see lot of factories go under, a lot of brands/retailers are gonna be bankrupt by the end of this year. This is really a moment where we have to think. We can't just keep doing things the way we were doing them; so, how would we do this better?