SG: You mentioned an interesting thing: about working together. The one keyword that keeps cropping throughout your report is the question of collaboration. So, how do you see this? Aren't there far too many organisations working on sustainability, rights and labour-not only at a national level but also at an international one. Do you think they are working at cross-purposes or in some kind of conflict?
DOR: It's great that you focused in on it. We do think that collaboration is going to be the key. No one brand can solve this on its own and these totally different initiatives on labour rights are all talking past each other. I totally agree. There are too many labour initiatives, there are too many environmental initiatives, and there are too many single brand-to-a-of-couple-factories kinds of initiatives. Let me step back a second. One of the positive things about the SAC is that it was one of the first initiatives in which the factory managers had a voice. Almost all these other initiatives started in the US or Europe were driven by either the brands or the retailers. The vast majority of these big international codes and monitoring initiatives are run by the US or European brands/retailers. It was very encouraging to see SAC say that we want to make sure that the factory base has the voice at the table. We think we also need the workers' voice on the table and extend that. But the first step I think was a positive one in getting the factories voices into the conversation. I don't know if that one actually went forward, but I really like this idea-if the factories are going to be rated through the FEM, then the buyers need to be rated as well. We need to be able to evaluate who gives good buying terms, who delays the payments, who cheats you on this or that? Let's rate the brands/retailers/ buyers as much as we rate the factories. It's very sensitive obviously. No one wants to say that their customer is a bad customer (laughs). This to me is critical-that we figure out a way to get the parties that are most impacted to be interacting on an equal plane where they can collaborate in an honest way. Again, transparency is a key to that. I think brands do need to do a better job of collaborating on sending coherent signals down the supply chain for what they really think needs to be done. And, too much of the codes of monitoring have just been public relations as opposed to driving real change.
SG: I will quote you from the press release: "its effectiveness in driving real action has been limited by slow progress on transparency and a lack of incentives between buyers and factories." How would you elaborate on that? What kind of transparency/incentives do you recommend or envisage?
DOR: Right now, the very first one we look at is the payment terms which are very problematic for many factories, right? This kind of (payment terms) 90/120 days-some even longer or delaying in accepting orders once they reach the ports-there are all sorts of bad actions that are going on right now in the global apparel industry. There's even been an international campaign on this. 
There are a number of key things-the environmental and social codes and auditing have primarily been an additional cost on factories, with no compensation for those added costs. It's been like we are still going to make you meet our price, quality, delivery requirements and now you also have to add environmental, worker safety and social issues on top (of that). But we are not going to pay you a penny more, and we are not going to give you longer-term or higher-margin contracts, we are not going to help you invest in the technologies to do a better job with those contracts. So, it has felt like a one-way street where there hasn't been any fair and open dialogue. These things cost money. It costs money to invest in a new boiler or new energy efficiency technology for example. They pay off. 
So, we will give you an order that allows you to make the investment that will pay back and in future you will be able to run a better margin. We rarely see this across all industries; the kind of fair and open conversations of what is going to cost to make these environmental and social improvements and then we can build them into the contract where you say: "Look, if you are going to upscale or upgrade your factory or if you are willing to join this programme and do these things that we want you to do, then we are going to give you a longer or better or higher profit contract and (then) pay you on those terms." It is shocking to me that we have not seen that (so far) in the industry.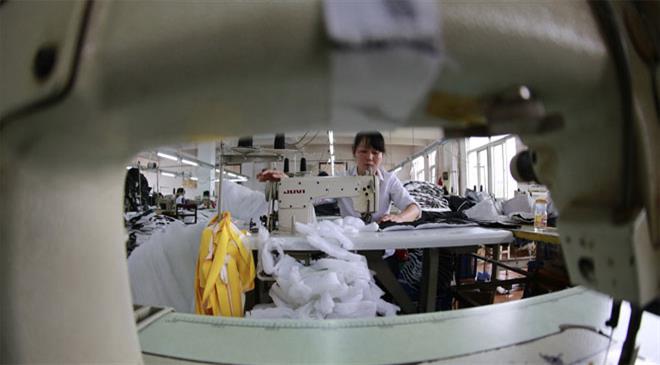 SG: Both the SAC and Higg Index are industry-driven. Do you see such initiatives as self-regulation, or do you think some external regulation is also needed even though those would be difficult to implement given that no two countries can ever agree on the same thing? There are also some things to be kept in mind-for instance, there are regulations/laws in the European Union which are binding in a way on suppliers. If you need to conform to certain standards, you need to follow certain laws/regulations in other countries. This is an extremely tricky subject, and touchy as well. How do you react to that?
DOR: It is a great question; it is also a difficult question. Ultimately these non-governmental regulatory or governance systems have to interact and integrate with the government systems. We have to have government regulations of environmental, labour issues. On the ground, each country has to have its own set of laws and standards. But the challenge of course as you are alluding to is that global firms have been able to avoid any kind of global governance and there has been this emergence of corporate schemes as a response to the fact that they are getting criticised publicly and the fact that there is a kind of continual exposure of problems in these factories in both labour and environmental conditions. 
This is about complementary (processes) where we think about building these systems that try to solve these immediate problems and over time they have to connect to building local stake and capacity and build in the ability of local governments to do their job, set their own standards and regulations, and bring them in locally and contextually. It is one of the big problems that the global economy has pointed out. I don't believe these individual corporate programmes are solutions to these challenges. 
I think there is a real key challenge of bringing in workers' voices into this and thinking about how we make these programmes more effective long term. There are some interesting experiments in that area also, that we are seeing all around the world in terms of new attempts at binding contracts, new attempts at workers' participation in the auditing. That's early work and also very challenging work.
SG: It's been one thing to talk about upgrading or improving the Higg Index. The other thing is of scaling it up in terms of geographical spread. Right now it is mostly confined to big brands and companies. But the global fashion industry is far too huge. How do you think-though it is probably more apt for the SAC to answer-this can be done to be accessible to small companies?
DOR: It is another really tough grade question. We have started from the big brands and retailers. You are absolutely right-that we have to figure out how to move to cover complexity of the global supply chains, complexity of local-for-local production, complexity of very small or medium enterprises which make up the majority of the production of apparel around the world. These schemes have not gone to them in general. This is a great question for the SAC. But they know that also-about how they are thinking on expanding down the supply chains and out to factories that are not connected to the biggest brands. Look, it's been very hard even to move the biggest, most reputational and sensitive brands of the world. That has been very challenging. But we have seen some movements among some of these leading brands, but that's the tip of the iceberg. There are many, many more factories around the world employing many, many more workers that are not in these schemes.
SG: This one is from the recommendations. I counted under the different heads that the steps for Higg Co to consider a company come under 23 recommendation. Do you think that's a lot for the SAC to handle right now? How many do you think are feasible for them to implement?
DOR: I think all of them are feasible. I may have to go one by one. But my interaction with the SAC has been very positive since the release of the report. Our goal is for a constructive dialogue. There's some sensitivity (involved) obviously. They are a membership organisation; they have to bring their whole membership along. But I believe that they are in a position that they can make many of these changes and that it would benefit the industry and their impact. Their response has been that they want to move forward on transparency, incentives, etc. The incentives one is probably the hardest actually; collaboration for capability building, some of the very technical things that they can do to improve the system-all of them are doable. That's why we have to get the consumers; there has to be a feedback loop in this to create real incentives for brands and retailers to make these changes. That to me seems to be a linchpin of this, or it will be very hard for these groups to choose on their own to do it.