A whole lot of brands have come under the scanner the way they handled orders that have already been produced. Manufacturing nations are expected to scrutinise contracts more carefully than earlier especially the Force majeure clauses. What is your take on it?
Business is based on faith, demand, and supply rather than legal obligations. At Vardhman, we have always emphasised meeting commitments and building lasting relationships. Having strong professional relationship helps in managing such difficult times better. 
The pandemic affected each and every one of us. The buyers were also in trouble, owing to the lockdown, as the stores were shut, and business incurred losses. The need was to understand each other and have a common ground. After all, manufacturers and the brands are mutually dependent and have to co-exist.
Are there any positive outcomes of the current crisis if at all for the textile industry?
We believe that every crisis is an opportunity to learn and this pandemic is no different. For instance, practices like work from home (WFH), web meetings, webinars, digital collections and virtual factory tours have increased substantially. We have digitalised the system at a much faster pace than we would have done during the 'normal-normal'.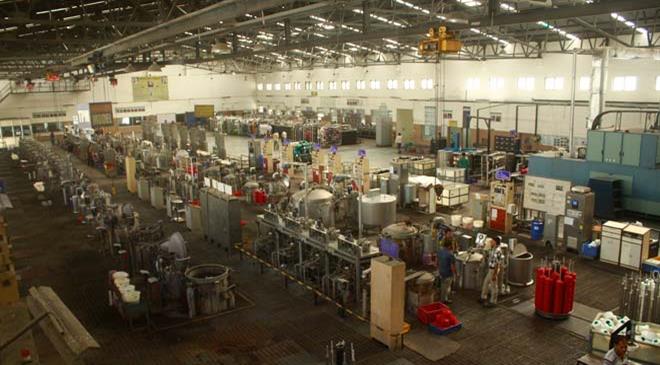 There is a lot of talk about rewiring businesses to arrive at the new normal. Is there any thought process towards this at the company level or collectively as an industry?
The industry keeps rebuilding itself on a regular basis. Be it in terms of technology, processes or practices, change is the only constant. The new normal might have triggered a faster change but stagnancy is never acceptable in businesses. We are constantly adapting, innovating and moving forward, just as always.
Which countries have fared well in offering stimulus to the textile industry? Where is India lacking?
Everyone is trying their best to manage the crisis, depending on the resources available. We can't say that we are behind anyone in giving a tough fight to this crisis. Nobody had faced a challenge like this before. When managing an uncertainty, you are anticipating and trying various approaches without knowing the actual outcome. We are all in this together.
Can India reduce its dependency on China in terms of sourcing of raw materials? What are the pros and cons?
Export and import is as old as business itself. From centuries people sell and purchase imported goods. That's not dependency, that's business. Having said that, self-reliance is a major strength. As the largest vertically integrated textile manufacturer, it is a primary strength of Vardhman that from sourcing to spinning of yarn, to weaving and processing of fabric, everything is in-house, giving us complete control over the entire chain and delivering excellence. So, I would preach self-reliance but at the same time, would emphasise that we do source our technology, IT solutions, etc. It is not possible to function just by yourself; a collaborative approach is a requisite. 
If we talk particularly about reducing our dependency on one country, again, we will need proper planning and preparation. Such changes don't happen overnight.
Fashion executives/brands are being urged to place sustainability at the core of their business models post Covid-19. Your comments on this.
Sustainability is the way to go. Vardhman has always been focused on sustainable operations right from its inception. We are already using sustainable raw materials like organic cotton, recycled poly fibre, BCI cotton, Tencel etc. We continuously seek and adapt greener processes and utilise the most advanced technology to keep the operations at par with our sustainability goals.
Alongside, we have been working to reduce consumption of resources like water, steam, and energy, as also the use of chemicals to lower our carbon footprint. Our endeavours in this domain have also been appreciated by Frost & Sullivan & TERI this year. Vardhman Fabrics, our unit in Budhni, Madhya Pradesh participated in Sustainability Awards 4.0 and has won two awards. One being the Challenger's Award in Large Business Sector and other being Jury Special Mention Award for water saving initiatives.
By when are you expecting the revival process to commence and what is your recovery model?
Recovery begins when you decide to move forward. If you ask me, recovery has already started. Life doesn't wait and so can't we. Holding on to your passion and giving it your best try to achieve your goals is what entrepreneurs have to do every day  --  victory is winning despite the challenges.
What is the road ahead for the textile & apparel industry in India?
Nobody can predict the course of future. When Covid first came into discussion, did we have any idea of something so massive to happen? I read somewhere that on some days winning is achieving something big while on some days, even staying alive is an achievement. We are in the middle of a storm and working to stay as stable as we can. I personally believe that one shouldn't stop unless the desired results are achieved and sticking by that principle, I am hopeful of a positive change soon.