We plan to go online soon, open store in London next year
Founded by business-designer duo Priti Jain and Farheen Rahman, Toile is an eco-fashion house and a platform for sustainable designers to showcase their work. Toile houses a mix of apparel, shoes, make-up and accessories from designers like Doodlage, Ka Sha, Crow, Ruby's Organics and many more that believe in the same philosophy. Rahman also has her own line of eco-fashion and together they strongly believe in promoting sustainable fashion. Toile currently has a store each in Kolkata and Mumbai and plans to open one in London early next year. Fibre2Fashion talks to the co-founders about sustainable fashion and eco-brands in India.
When and why did you start Toile?
Priti Jain:
We as a team have always believed in the ecological ideology. Coming from a fashion and garment background, we have witnessed how the designers work in this field internationally. We lack that kind of a commitment in India. Majorly sustainability in India restricts to working with handloom fabrics and weavers. But there is so much more than just this. That's when we decided to start a multi-designer brand which houses designers working in the field of sustainability. We launched Toile in October 2017 in Mumbai and our second store was launched in Kolkata in February 2018.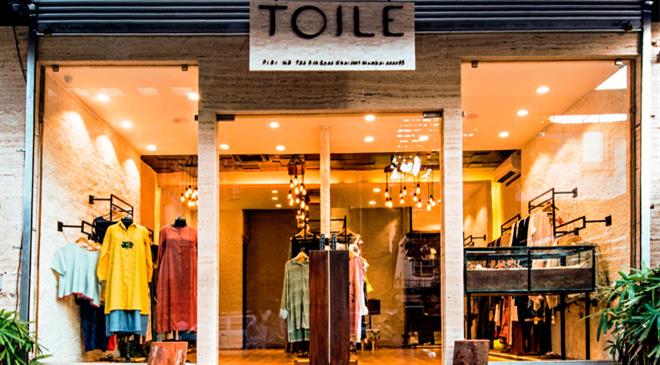 What is the scope for organic and sustainable clothing in India? Are Indian consumers conscious shoppers?
Farheen B Rahman: The scope for sustainable clothing is huge. Sustainable fashion in India is slowly evolving. There were not many designers who designed with this ideology. Earlier it was more concentrated on khadi and government organisations. Only select designers worked with the handloom industry to create high fashion clothing. But now with the rise of new designers, we can see a change in style, clothing and designs. The Indian consumers are open to experimenting.
What is Toile's current retail presence? Any plans for setting up new stores or getting online?
PJ: We are launching our own online market place before the end of this year. In March 2019, we are launching our third store in London.
Which price points sell well in apparel, footwear and accessories?
FR: Toile's primary aim as a brand is to create awareness as far as sustainable lifestyle goes. We want to focus on creating a lifestyle brand, which not only focuses on clothing but everything sustainable, in future. This can be home furnishing, kidswear, menswear, accessories or furniture. We also work on our price points, which start from ₹2000 and go up to ₹20,000.
Which Indian eco-brands are popular among consumers?
PJ:
We have a mix of established and fresh designers on board. And mostly all the designers stocking with us do well. We filter and get the best in creativity.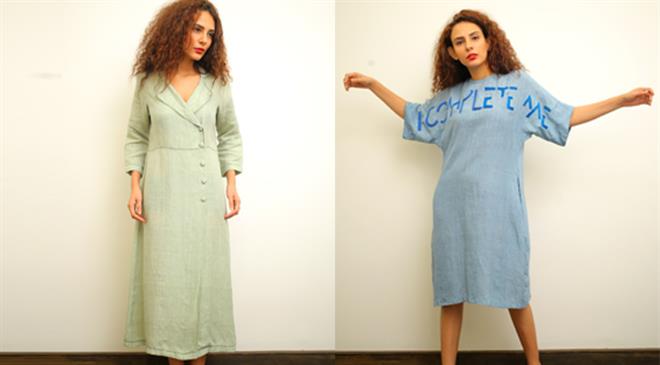 How many brands or designers are available at Toile at present? Do you plan to get international ones too?
FR: Toile has more than 54 brands. We give the platform to new as well as established brands. There are lots of new brands which the consumers like to shop at our place. We have international brands from Nepal, Sri Lanka, Dubai and London.
How do you select sustainable brands and designers to sell their merchandise at Toile? Do you run a background check on how sustainable they are?
PJ: We have a team to research on the designers. We select them based on their brand ideology, past work and participation. We had lot of designers who claim to be an eco-friendly brand but have failed to match our criteria. We return their stock immediately if we find anything that does not go with the ideology.
What is the contribution of apparel, footwear and accessories to the stores' revenue?
FR: Apparel sells the maximum. We do not have many designers who are into footwear.
How has the going been since the launch?
PJ: We celebrated our first anniversary on October 11. We have been very busy as far as branding and growth is concerned. We managed to launch two stores within a period of six months from the date of inception.
We created an event called the Versatile Vasudha, a traveller's market. It was a pop-up where we invited designers to participate apart from the ones stocking with us. We had apparels, accessories, furniture and food. Our first pop-up happened in our Kolkata store in August and the second one is due in October in Mumbai. This pop-up will travel across the world starting January next year. (HO)