Blockchain is imminent
Established in 1997, Pratibha Syntex produces over 60 million pieces of apparel annually for over 20 international brands. Its Vasudha Organic project spans across Madhya Pradesh, Maharashtra, Odisha, and Rajasthan. The project was initiated in 1999 with 500 farmers covering 4,000 acres and has grown to cover 130,000 acres. Executive director Atul Mittal gives details about the company's sustainability initiatives and speaks of the challenges of organic farming in India.
What was the biggest challenge in launching the Vasudha initiative?
Transformation of any kind always faces an inertia. What farmers had been doing from more than five decades was conventional farming. And to convince them to turn to organic practices was a challenging task. While conventional farming offers more convenience, organic demands more labour on their own farms. On top of that, there was no formally designed standardised operational procedures for organic farming. So, we initially interacted with farmers, and communicated about how conventional farming is deteriorating their health and health of their farms. Besides, we gave them training on organic practices. We prepared standard operating procedures to facilitate them. We provided seeds to the farmers and gave them techniques to develop the manure and seeds in their farms by themselves. We started with a few farmers. On observing their success story, others adopted the organic way of agriculture.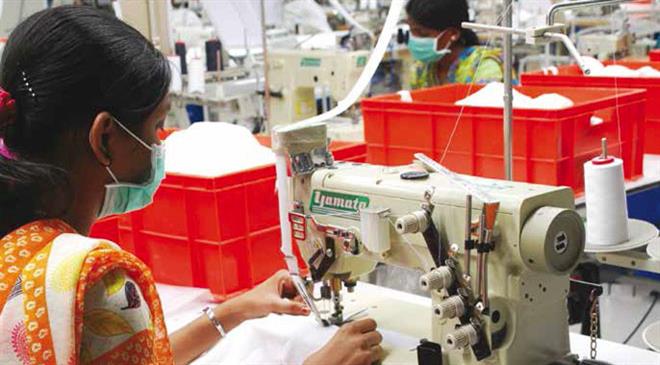 How many organic cotton farmers are a part of it? How many more will be added this year?
At present, we are working with 17,500 organic farmers and do not plan to increase in the near future but focus on consolidating our strength to support them and to establish a market supply chain for crops other than just cotton. To make organic farming more meaningful, we have started creating marketplaces for their non-cotton produce and results have been extremely encouraging.
What are your thoughts on organic cotton farming in India? What reforms do you suggest?
It is challenging. It is not the land which converts into organic, but the psyche of the farmers that must be changed. Transforming a person is one of the biggest challenges and requires patience and time. The approach needs to change from being just production-centric to a more holistic idea of community and environment. To expedite this change, these farmers must be paid adequately for the positive impact they are creating on the environment. Besides, policymakers must bring organic curriculum to universities, and more resources need to be allocated in the Budget for promotion of organics. There is a long way to go, but this must begin by making small changes in the way farming has been done for decades.
What is the amount invested by Pratibha so far for non-GMO seeds and organic cotton farming?
Pratibha along with its partners has been investing in seed and organic farming for the last 20 years. An average investment of $40-50 per farmer annually has been invested all these years.
What are the criteria used to classify cotton as organic internationally?
There are various criteria. To list some of them-first, cotton must come from a farm which is certified under various certification standards; it must be backed up with all the supporting documents as evidence. Second, there must be proper traceability available with a transparent chain of custody. Third, textile processing needs to be certified under GOTS to maintain this integrity, post-farm level, during processing.