India a huge market for airjet looms
Ahmedabad-based Siddhachakra Weaving Pvt Ltd was established in 2011 under parent company Badiya Fashion, set up in 1991. The company manufactures shirting and suiting fabrics and is in the field of cotton denims, pigment dyeing and pigment brasso. It also supplies dress materials. Director Palash Sanghvi discusses the challenges and the opportunities of the Indian weaving industry.
What is the global market size for woven fabric? What is the year-on-year growth of this market?
Earlier, the market for woven products in India was relatively low. Fabrics were purchased here, while products were manufactured abroad and designs from countries like Italy, China and Mexico were dominant. But today, the growth of wovens market in these foreign countries is increasing by 20-22 per cent annually. The largest markets for woven products are Asia, Europe, North America and South America. Woven fabrics are being used widely in technical textiles as well these days. So, if you see its growth round the year, industries target less of manufacturers and more government bodies, investor associations and investment bankers from where they get maximum volume.
What is the market size for grey fabrics and at what rate it is growing?
We don't sell grey fabric; we are into dyeing of grey fabrics. In terms of market, customers are also getting aware about the grey fabric and manufacturers think of customer-oriented fabrics. As product consumption is increasing, the customer's choice has also changed from pants to half pants and shorts or bermudas. Thus, we see variety in clothes and brands too. Regarding the rate of grey fabrics, it all depends on the loom. For example, if the company has waterjet loom, then silk or polyester-based fabric will work well.
We attended a Picanol conference some time ago, and even for them India is a huge market, followed by Bangladesh and Pakistan in Asia. They are expecting installation of 1200-1500 looms for grey fabrics in India. They have declared the zones accordingly, either for airjet or rapier looms. With the shifting focus on airjet, the production has doubled. You can say things that worked on 450 rpm, now work on 900 rpm, and the technical textile loom works on 1800-1900 rpm.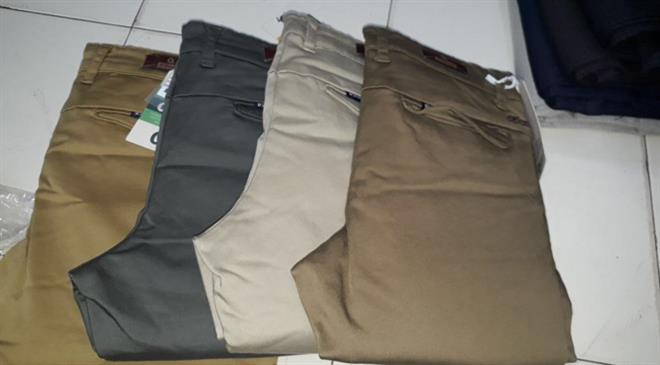 Demand for knitted yarn and fabric is growing with the demand of activewear and sportswear? Has it affected the woven fabric business?
The knitted market is growing in a big way; you can call it a supplement market. The knitted fabrics give a great feel, which are polyester-based but give the feel of cotton. Everyone today wants knitted jeans and shorts. All the brands that we cater to pan India, ranging from Being Human, Spykar, Killer, Integrity, Donear and DeCot demand knitted denims. Spykar also sources sulphur dyed knits-based material, which opens new opportunities for us.
What are your major markets for suiting and shirting fabrics and denims?
We deal only in suiting fabrics. We target the top premium brands in India for suiting. We plan to export our fabrics to Gulf countries and Eurasian regions like Turkey. For denim, we are targeting youth-centric regions like Delhi, Mumbai and Bangalore. Along with that, we also have a wide reach in markets from Delhi to Punjab, from Madhya Pradesh to Rajasthan. Mumbai is our main market along with Andhra Pradesh, Tamil Nadu and parts of Bangalore.
Which regions do you get the most competitions from?
We have hired designers from Mumbai, Delhi and Bangalore to develop new products. In fact, we have planned a meeting in October with a designer from the Netherlands and he works with a well-known apparel brand in Italy. We have developed denims using cotton and with cotton feel to it, which can be used for suiting purpose also. So, we are trying to take over woven fabric market with the introduction of this cotton denim product.
What is the annual product capacity of fabric in your company?
We expanded nine months back. Our capacity earlier was around 1.5 lakh metre per annum and now it is 2.4 lakh metre per annum.
Where do you source your raw material from?
We basically source only from five or six premium brands of yarns, which include Vardhman, Vishakha the Nahar group, and Syntex. We also source from Australia.
The cost of raw material required for processing of grey fabric has shot up to 30 per cent. How has this affected your production?
Earlier it was ₹30,000 and now it has increased to ₹46,000. We can say almost 35 per cent of our cost has increased and we are not even dealing in shirting. We are considered as one of the premium quality providers, so we concentrate on ₹200-350 per meter material. The cost has increased in lower counts, but we deal in fifties and sixties, where the consumption is very less.
Where is the application of suit fabric increasing?
As I said earlier, shorts, bermudas, blazers and vests are areas where the application and demand is growing nowadays.
How do you stay updated with latest trend in the textile industry?
We closely follow textile service providers like Fibre2Fashion and participate in textile fairs and exhibitions like the Global Textile Technology & Engineering Show (GTTES) and ITMA to stay updated.
What are your core competencies?
We have three designers from premium brands. We don't source basic yarn; we source from companies like Vardhman - which provide combed, carded and compact yarns.  Hence there is a price difference of ₹30-40 per kg. We also get premium yarns wherein there is a difference of ₹60-70 per kg again, thus we use only compact yarn in our company. We also reject products if those get rejected during the four gradations process. The customer can order our products online. We also have 'pick and choose quality', wherein a customer can choose colours; we customise the product as per requirement. We have some premium designs that are still running fast and are in demand since inception. The directors and the owners of the company provide personal attention to the services.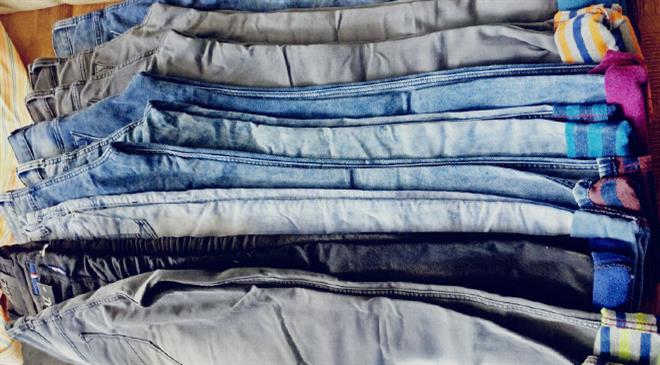 Is the Indian weaving sector moving from powerloom to airjet?
Yes, the majority of the textile companies are moving from powerloom to airjet loom. There is even less probability seen for waterjet looms. The main reason behind this is the capacity of airjet loom with 1800 rpm, which is four times more than rapier. So, definitely everyone will think it is better to switch to sustain and also to increase production well. Earlier, there were no e-shedding (electronic shedding) looms in airjet looms. But today, there is a provision of adding about 20 types of multiple filtrums. This will allow us to manufacture dobbies for fancy products. Airjet is useful for manufacturers making lump-sum products ranging from 10,000 to 1,00,00,000 metres.
What kind of innovative fabrics are developed in your company?
We have worked for knitted cotton for which we worked with different kinds of spun polyesters. Besides that, we have also developed tarpaulin materials used in technical textile and organic yarns for filtration. We have also manufactured uncut corduroys with unique prints and double cloth using bonding techniques, which is majorly seen in European countries.  We have made mini dobbies with micro design with fancy looks in our linen material. We have also been working on innovating and developing products from slub tencel yarn.
Can you share the details of the last two fiscals?
We have a turnover of around ₹24 crore now and after innovating new products, it has reached around ₹40-45 crore. We target to cross the ₹50 crore mark in the next two years. We desire to reach more than ₹100 crore in the next four years.
What are your future plans?
We are manufacturing fabric but we still see a gap in the garment industry. So, we have begun with an executive store wherein we offer finished garments. In the next five years, we want to test and see the apparel market. If such stores work well and if there is demand for our garments, then we might think of opening more stores. (HO)