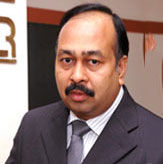 Mr. Ashok Goyal
MD
BLR Logistiks (I) Ltd

Company Details
Business Area:
Road Transportation, International Freight Forwarding, Warehousing & Distribution and Project Logistics
Turnover:
INR 273 crores (2010-2011)
Export Capabilities:
Pan India Network of 85 + branch offices, International Agent Network, 500 own & attached vehicles
Clientele:
India, China, Japan, Europe
Indian Textile Apparel Logistics-Perspective and Challenges
The Indian textile industry is estimated to be US $ 62 bn in size and apparels do constitute a significant portion of the same. Presently, the industry is going through some rough times as 122 companies, including major players such as Vardhman, have reported net losses for the April-June quarter of 2011. Sluggish demand for Indian apparel exports from the US and Europe have also had an adverse impact on the industry.
However, there are certain other indicators pointing out to good times for the industry in days to come. Under influence of festive season, Indian apparel demand is to boost. Addressing the Textile, Apparels and Garment (TAG) Conference in Mumbai, S Balaraju, Joint Textile Commissioner, Ministry of Textiles, said Indian apparel industry is doing well in spite of global economic slowdown and will meet its export target of US$ 14 billion set for fiscal 2011-12. The entry of MNC such as Walmart , Ikea etc. and the setting up of malls and uptrend noticed in retail industry bodes well for the textile apparel industry.
From a logistics perspective, organized players are now getting their recognition and are able to differentiate their services in a largely un-organized industry in India. As opposed to transport of apparel in conventional trucks with the resulted risk of in-transit damage and pilferage, there is a growing recognition for the use of containerized vehicles wherein both the damage and pilferage is reduced to zero. Besides, organized retail is expecting international service standards which are being met by the organized logistics players by use of GPS and vehicle tracking devices and also by giving the client technology enabled communication of the status of his consignment.
Several challenges still remain for the effective growth of this sector. Lack of world-class infrastructure and integration of nation's logistics network remain the two most critical areas that demand attention. Indian trucks still average 250 to 300 km a day as opposed to 800-1200 km in Europe and USA. Harmonization of taxes, procedures and policies across States is required to facilitate a seamless flow of goods and services. The multiplicity of toll-collection points and the hold-up of trucks at these points is a major cause of concern. The poor quality of roads results in higher wear and tear of the fleet, pushing operating cost high. Drivers remain the most neglected stake-holders of the Indian logistics industry and urgent public and private initiatives are needed to ensure continued availability of this resource for the long term growth of the industry.
*******
Published on: 01/11/2011
DISCLAIMER: All views and opinions expressed in this column are solely of the interviewee, and they do not reflect in any way the opinion of Fibre2Fashion.com.