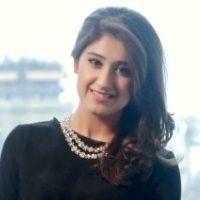 Anvita Mehra
Founder & CEO
Confidential Couture

'It is going to take some time for Indian buyers to get accustomed to pre-owned luxury clothing.'
Company Details
Business Area:
Online marketplace for luxury products
At what rate is the luxury products market growing in India? How are Indian consumers responding to buying luxury items online? Which segment is growing in the luxury market?
With increasing brand awareness amongst the upper class in Tier II and Tier III cities and the accessibility of luxury products, the Indian luxury market is expected to cross US$ 18.3 billion by 2016. That would be a considerable rise from the current level of US$ 14.7 billion. It is said to be growing at almost 25 per cent each year.
The preference of luxury buyers in India has always been brand-authorised stores that give them the opportunity to touch and feel goods before they make a purchase. Due to increase in demand for luxury products in Tier II and Tier III cities where brand stores are not easily accessible, online portals have become their one-stop-shop. Initially, buyers were skeptical about product authenticity and conditions, but features such as authentication checks, extensive product detail and cash on delivery have radically affected the loyalty and confidence of buyers. We started at four sales a week and have reached almost 10 sales a day.
Apart from metropolitan cities like Delhi, Mumbai, Kolkata and Chennai, we have seen strong demands from Tier II and Tier III cities like Jaipur, Indore, Chandigarh and Lucknow.
Since the concept of pre-owned luxury products is quite new and we just have carved a niche in a previously non-existent segment of the luxury retail market, we believe that the accessories segment is growing at a much faster rate. This is because it is only recently that people have become more open to pre-owned luxury bags and shoes. And it is going to take some time for Indian buyers to get accustomed to pre-owned luxury clothing.
Published on: 25/05/2016
DISCLAIMER: All views and opinions expressed in this column are solely of the interviewee, and they do not reflect in any way the opinion of Fibre2Fashion.com.