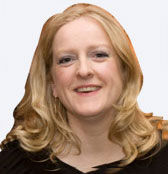 Alison Ward
CEO
Cotton Connect

'On a farm level, it has been observed that water scarcity has become an imminent threat'
Company Details
Business Area:
Sustainable cotton supply chain facilitation
Is water scarcity a serious problem in the global cotton sector at present? Which are the countries that suffer the most owing to this problem? Can you give a rough estimate of the water used?
The World Economic Forum lists water scarcity as one of the major problems; but on a farm level, it has been observed that water scarcity has become an imminent threat. We see water tables dropping. We see in countries like India, farmers have a limited access to water. We work in countries like India and China; and in all these countries, we see that water conservation has become necessary in the supply chain.
It is prevalent in all the countries that we work in. Individual farmers have their own extent of facing these problems. But on a general level, it is becoming a grave threat.
Cotton growing sector consumes almost 3 percent of the total water consumption in the world.
At Cotton Connect we have found that very simple interventions based on good agricultural practice can make a significant difference in water stressed communities. Simple techniques such as mulching and water collection can increase yields and reduce water use by 30%. Installing basic technologies such as drip irrigation systems can reduce water use by 60%
As businesses look to develop more sustainability across the cotton supply chains, we know that there are workable solutions already out there, which now need driving to scale.
- Mary Christine Joy

Published on: 01/09/2014
DISCLAIMER: All views and opinions expressed in this column are solely of the interviewee, and they do not reflect in any way the opinion of Fibre2Fashion.com.