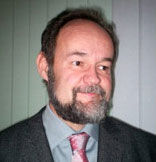 Mr. Andreas Brauer
CEO
Fein-Elast Umspinnwerk GmbH

Company Details
Business Area:
Covered elastic combination yarns for: single & double covering, Air Jet, Core spinning, Hamel Elasto twist, KDK Elastan in Combination with all kind of Filament & Staple Fibers used in Hosiery, Medicinal, circular knitting, narrow fabrics, weaving, socks, yarn dyers, etc.
Clientele:
Europe, Middle East, USA, Africa
How is the narrow fabrics market shaping up in the boom of technical textiles industry?
Since the last few years, we are facing a steadily increasing demand for elastic covered yarns from the narrow textile weaving industry. Our main market for these products is the European Industry. Besides the standards, since many years, we see an increasing demand in our product portfolio, especially with innovative materials, for instance- the use of high modulus Elastanes in the Core such as LYCRA® 902C Type or ROICA® HS Type. This partly replaces Rubber/Latex and conventional Elastanes as well. These yarns are combined, for instance- with micro filaments as covering materials for which the evenness of the dyed yarns is very important along with an equal dyeing affinity for raw white yarns.
What we also see is a need for Aramides and other Flame Retardant (FR) fibres that need to be elasticized. The biggest problem with this is that, until now, no Elastan is available which allows fulfilling the norms for Flame Retardant yarns completely. This is a task which has to accepted and solved by our raw material suppliers. We are sure that the availability of such a fully FR Elastan will boost the industry as soon as it is available after which we will be able to find additional end uses and markets for future growth.
We see the narrow fabric business as a very important part of our expanding strategy for the next years.
Published on: 27/01/2012
DISCLAIMER: All views and opinions expressed in this column are solely of the interviewee, and they do not reflect in any way the opinion of Fibre2Fashion.com.