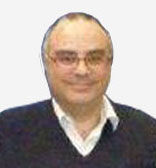 Mr. Yaron Flicker
Managing Director
Flicker's Australia P/L

Company Details
Business Area:
Dyeing, finishing and printing textile, mostly circular knits with a big focus on wool & wool blends, cotton & cotton blends, modal & modal blends, and polyester & blends
Export Capabilities:
85% domestic, 15% exports
Clientele:
Australia, Fiji, Hongkong, USA, Europe
How do you see circular-knit textiles sector taking shape, in domestic and international markets?
The circular knitting industry is bound to continue to grow due to the development of special purpose fabrics from a myriad of useful technical yarns and the development of new knitting machines. The speed of production, the natural comfort factor and the casual lifestyle makes this a direction of choice. The comfort factor with high stretch, good support, low washing requirements and a trend to lower environmental lifetime use impact is swinging the trend towards man-made fibers. In Australia, this is coupled with a drive up the value and utility ladder leading to more expensive, but user friendly fabrics. Also, the growth and development of machine-washable, low itch woolen fabrics is promoting a luxurious and comfortable feel with easy care maintenance garments. The exclusivity provided by wool without the previous bothersome maintenance is a strong selling point and point of difference.
We cannot compete in the cheap disposable "fashion" that is being made in the low cost countries or avoid the high labor cost in some finishing work such as applique work. The road blocks will continue to be commodity price volatility as well as consumer indecision, late ordering and the ongoing environmental pressures of water, energy and carbon costs which are being unequally shared. The trend of direct internet selling, the distortions in the tax treatment of these and the energy and environmental inefficiency is also not properly quoted or considered.
Also, a trend by retailers away from brands to their own house brands is devaluing the products we make, reducing the "feel good" factor and reducing what price the consumer will pay. If it is too cheap, it does not make the consumer value the item much or make them feel good about the purchase, even if the product is good. For instance, one always feels better buying an expensive car rather than a cheaper one even if the value is not there.
Product utility is both real and perceived, and this is most easily seen in sporting wear apparel, but it is equally true in other apparel lines. The designer purchase has a much better feel than the "no name" or "house brand".
*******
Published on: 18/02/2012
DISCLAIMER: All views and opinions expressed in this column are solely of the interviewee, and they do not reflect in any way the opinion of Fibre2Fashion.com.