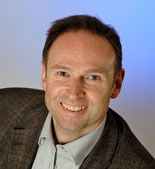 Mr. Stephan Kehry
Director - Sales & Marketing
FONG'S EUROPE GMBH

Company Details
Business Area:
Textile machinery manufacture
Turnover:
HKD 2199 million (Group turnover)
Clientele:
China, India, South America
What are the latest movements in the textile processing segment? What technological advancements are being made?
Ecology and Quality are the main factors for a sustainable business. Most of our customers all over the globe are aware of the challenges, which are linked to the dyeing and finishing of textiles and they are well prepared to accept them in many ways.
Besides the requirements for "greener" textile machinery, quality and reproducibility also has become a major issue in the recent past. This development is following our philosophy anyway: with nearly 50 years of experience of Chinese production of textile machinery, FONG'S anyway is the premium supplier in this strong and demanding market.
Another trend is the transparency, not only towards the production itself, but also towards the customers: In the future, customers can see exactly, whether or not the agreed processes have been followed and how big the created carbon footprint has been.
TECHNOLOGICAL INNOVATIONS
As a direct result from the demand for more quality, linked with efficient, yet gentle treatment, the LOTUS dyeing machine has been established. LOTUS stands for LOng TUbe Sensitive and is the latest innovation from THEN. The first time ever, a long tube dyeing machine is equipped with the well-known AIRFLOW technology, giving also the most sensitive fabric the chance to be processed with only small carbon footprints.
For technical textiles, the latest design of the SINTENSA washing machine has been proved to be a very efficient and flexible module for the continuous treatment. With very low fabric tension and optimized fabric guiding it is suitable for a very wide range of qualities and processes. The unique rotor system inside the SINTENSA washing drum in addition ensures the best available washing results.
Published on: 25/05/2012
DISCLAIMER: All views and opinions expressed in this column are solely of the interviewee, and they do not reflect in any way the opinion of Fibre2Fashion.com.