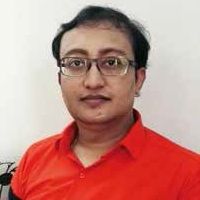 Saket Garg
Proprietor
Garg Corporation

What innovations are being made in the Indian dyeing industry? What are the challenges? What efforts are taken to make dyeing process eco-friendly? What kind of governmental help is required?
The latest innovations are mostly done keeping in mind the power savings for dyeing every kilogram of yarn, also to minimise liquor ratio to the lowest possible by design refinement and by automation. I think the biggest challenge for the Indian textile dyeing machinery industry is lack of skilled workforce and price competition from Chinese manufacturers.
Our company is in constant research for improving the machines, making them environment-friendly by minimising water and power consumption through design innovations and dyeing process refinements. We constantly keep in touch with dyeing masters and share know-how to improve our machines. R&D is a constant process in our production, through each and every step of manufacturing. Our main focus is on manufacturing the best quality material and that of our product is to give maximum efficiency in zero downtime, which in the end leads to customer satisfaction. Thus we are wide open about selling across the nation, but our customer concentration is in western India as we always try to achieve minimum of 25 per cent growth every year.
I think the central government has a promotion policy for textile machinery called TUFS, but it should make efforts for the smooth working of policy and faster subsidy release so as to promote more dyers in upgrading to the latest machines.
Published on: 09/09/2016
DISCLAIMER: All views and opinions expressed in this column are solely of the interviewee, and they do not reflect in any way the opinion of Fibre2Fashion.com.