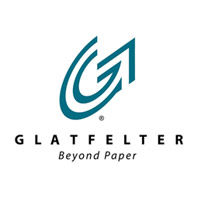 William T. Yanavitch II
Senior Vice President - HR & Admin
Glatfelter

Company Details
Business Area:
Nonwovens, specialty papers, engineered products
Turnover:
US$1.19 Billion (FY 2009)
How big is the market for adult hygiene products currently? How is the economic uncertainty in Europe affecting the global composite fibre sales?
The total global production of hygiene products is approximately 480,000 metric tonnes with approximately 50 per cent of the total market dedicated to hygiene-related products like fem care and adult incontinence. What is leading the growth of this market is the evolving demographic shift to an aging population.

The economic uncertainty in Europe has impacted the composite fibres business, and we, at Glatfelter, continue to closely monitor the activities in the region as the economy and political situation remains fluid.

Nonetheless, New York-based Glatfelter, a leading producer of nonwovens, specialty papers, and engineered products, reported an increase of 1.80 per cent in its consolidated net sales for the third quarter of 2014. The top line improvement in specialty papers and airlaid materials contributed to this overall increase.

We anticipate a slight increase in Q4 raw material pricing as compared to Q3. In terms of expansion plans, we will continue to explore opportunities which are aligned with our growth strategy.
Published on: 27/12/2014
DISCLAIMER: All views and opinions expressed in this column are solely of the interviewee, and they do not reflect in any way the opinion of Fibre2Fashion.com.