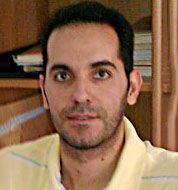 Mr Yiannis Papadogiannis
MD
Hecot SA

Company Details
Business Area:
Exports of Greek Cotton Seed, Lint, Waste Exports & Domestic sales of Durum Wheat
Export Capabilities:
Cotton: 20-25,000 tons/ season (Exports 90%, Domestic 10%) Durum Wheat: 15,000 /season (Exports
Clientele:
Global Merchants supplier to Turkey, Egypt, EU, Far East
How is the cotton market faring in Greece? What is happening in the industries dependent on cotton?
Greek cotton market – Changes following the reforms on economy
The Greek cotton market was very much criticized this season (10/11). In few words our crop experienced serious problems (green worm, heavy rainfalls) before and during harvesting that affected strongly quality in terms of color and partly quantity. In combination with the NY futures rally and the high production cost, many ginners didn't or couldn't deliver their forward sales and defaulted or partly shipped the low price contracts. The ones who totally defaulted are already, or will be soon, listed on the International Cotton Association (ICA) black list. The ginners, who partly delivered due to problematic yields of specific areas, have agreed to ship the balance of existing contract during new crop (11/12).
Apart from these cotton sector problems, our economy is struggling to get out of its huge deficit activating a mechanism settled by the International Monetary Fund and European Central Bank. Our status right now is not so promising and this will surely bring changes on our cotton market.
Banks who are facing a cash flow problems, have become tougher with credit lines which means that next season many ginning firms or cooperatives will have to find alternative ways for their cash flow. It is estimated that since they will not afford to keep the cotton in their warehouses and at the same time pay the growers for the seed cotton deliveries, many ginning firms will be obliged to slowly sell their lint cotton from the beginning of the ginning season. In addition, a possible dropping NY futures market during September and October may create serious problems in direct sales and this is definitely leaving a bigger room for merchants.

(Contd)

Published on: 05/07/2011
DISCLAIMER: All views and opinions expressed in this column are solely of the interviewee, and they do not reflect in any way the opinion of Fibre2Fashion.com.