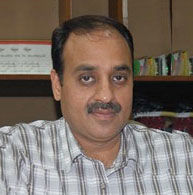 Mr. Sanjeev Jain
Director
Jain Udhay International - Blue Mount

Company Details
Business Area:
Manufacturing of Menswear
Export Capabilities:
10,000 units per day
How do you see apparel retail in menswear growing world over and in India amidst various happenings viz. affecting policies, economies, raw-material & operational issues etc.?
Our products have been well received in the International as well as domestic market being perfectly manufactured according to International parameters. But, at present, amidst various affecting factors, the situation is quite different. Foreign companies, represented by business advisory groups, are engaged in dialogues with different governments. The Government of India has notified its permission for up to 100 per cent foreign direct investment (FDI) in single brand retail. However, it has put in a condition of 30 per cent sourcing from Indian small and medium scale industries by foreign majors. Sourcing from local industry would help generate jobs and add value to Indian products but, global brands, especially in the luxury clothing category, may find it tough to comply with 30 per cent sourcing clause. The condition will pose hurdle for those wanting to enter the Indian market on their own without a local partner.
Retailing requires crucial art of presentation. In order to come very close to the customers, a new trend has been embarked upon by the retailers. Concept Stores are now an upcoming trend giving the sector a new spin. At par with current trends, they give a complete solution to the consumers as they not only include a sales model which convinces the shoppers and turns them into their customers, but also possess an emotional model which satisfies the customers and retain them for a long time.
Concept stores are designed with an intention to give a complete brand experience to the customers, employing all tools and resources to connect with customers. It appeals to the sense of the shoppers by offering products in a way that they blend with the environment. It is a platform combining quality and choice across all merchandise under a single roof. They are designed specially to give first hand shopping experience to their customers.
The staff at the concept store too has a good knowledge and experience in cycling. They take time to discuss regarding the customer preferences and guide them in making the buying decision. Thus, concept stores would attract Indian consumers vehemently.
Moreover, there is no detrimental issue to growth of sector. Environment is fully positive to flourish.
*******
Published on: 01/03/2012
DISCLAIMER: All views and opinions expressed in this column are solely of the interviewee, and they do not reflect in any way the opinion of Fibre2Fashion.com.