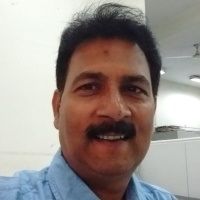 Sunil Rathore
GM Production
Lacoste India

Are you open to new vendors in terms of sourcing? On what basis, do you make your selection?
As a cult brand, we always ensure the best quality in products. While we do not have any special policy, a new vendor is welcome if he fulfills the matrix of competitive cost, good quality and on-time delivery.

The vendor needs to pass through a process of approvals, with quality being the top parameter. The other two that I can put down will be of timely delivery and compliance with packaging-related laws of the land.

I would like to list the following as the top five criteria which we look for in our sourcing vendor. It is imperative for the sourcing vendor to fulfill these points -
1. Should fulfill social compliance
2. Must have good credentials in its profile including timely delivery, customers handled in the past and workmanship
3. Must have an excellent man and machine mix to cater to variety of requirements
4. Must be cost competitive
5. Must have a process-driven orientation with emphasis on quality and delivery

As I mentioned earlier, process driven approach and cost competitiveness are very important factors while deciding upon a vendor, and ideally we look for a credit of at least 90 days.

We start our process almost a year in advance, before the actual launch of a season. After having gone through the entire process of preparations and sourcing, the actual delivery from sourcing to garmenting should ideally take around 90 days for one consignment.

We do not necessarily use the same vendor for different categories. It really depends on the product to manufacture and the expertise of the vendor.
Published on: 24/06/2016
DISCLAIMER: All views and opinions expressed in this column are solely of the interviewee, and they do not reflect in any way the opinion of Fibre2Fashion.com.