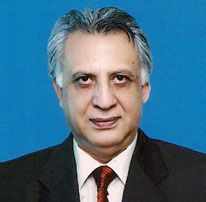 Engineer Sohail Lashari
President
Lahore Chamber of Commerce and Industry, LCCI

Should banning import and export of certain textile products be encouraged? Is it a blow to free trade? Won't the country portray a negative image of itself before its trade partners by this?
Restricting or banning on the imports and exports of certain goods by governments is not an abnormal thing. Such decisions are taken purposely and revoked as and when objective is achieved. The ban is imposed to give a chance to the local industry to develop that particular product indigenously. It is the duty of every government to safeguard its local industries, which are an important stakeholder of the economy. But at the same time, government has to ensure the rights of consumers by providing adequate goods at affordable prices. This is a temporary measure and should not be a permanent feature of any economy. The government should restrict goods for a specific period for the local industry and as provided under WTO after which there should be free trade or open competition. These steps also ensure that the local industry gets competitive in terms of quality and price and the customers are also happy. However, the length of ban should be very much in harmony with some rationale and not overprotect the local industry.

Apparently, the notion that it is a blow to free trade is correct, but the ground realities vary from country to country. If a country has many surpluses, it has the right to ban that particular item. We do support free trade under WTO regime amongst countries. Now there are certain options available to countries in the form of FTA, PTA, etc. The trade experts of trading partners can discuss and finally decide what to trade and how much to trade.

By banning and restricting imports and exports, you do not send out negative image to your trading partners. It does affect the trade of the country but country requirements have to be dealt with preference. The example of Indian auto sector can well be quoted here, as they put restrictions in this sector and today Indian auto sector is one of the leaders of the auto market.

Taking ethics into consideration, business ethics would be a better word. We have to allow banning of imports and exports to safeguard the local industry because it generates business activities, contributes to the national exchequer and provides jobs involved either directly or indirectly. But as I have already stated that this ban should be time bound. Once the local industry can stand up and compete with the external competitors, ban should be lifted gradually. Otherwise, the interest of consumers will be compromised.
Published on: 22/02/2014
DISCLAIMER: All views and opinions expressed in this column are solely of the interviewee, and they do not reflect in any way the opinion of Fibre2Fashion.com.