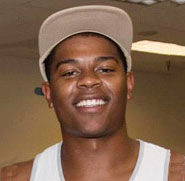 Mr. Clary Jeffrey
Co-owner and creative director
LoinCloth Los Angeles

Company Details
Business Area:
Apparel Designing and Manufacturing
Clientele:
International Men's Market
What is the current scenario of menswear retail in the US apparel market? Where do you think it will stand in the next five years?
Menswear is the second biggest market for apparel in the US behind womenswear and ahead of childrenswear. It is definitely going to keep its momentum and continue to grow. We believe the reason behind it is that men are starting to focus on their appearance more than any time in history, which is drastically changing how menswear brands approach the market.
Over the last few years we have seen positive indicators. Gilt went from just an off-price site to creating a full price menswear store in Park & Bond. Karmaloop, which is the largest street wear retailer, saw an 81 percent growth in revenue in 2011 and Jack Threads increased its subscriptions by over 2 million between 2011 and 2013.
As far as our specific market (young men 18-26) is concerned, there is a connection with our subculture that is not necessarily tied directly to skating, surfing, hip hop, electronic music and fashion but instead intertwines all of these aspects that make up this generation. A number of today's most prominent style icons are men who have influenced the different markets whether it is Sam Lambert or the teams over at Street Etiquette and Grungy Gentleman.
With much help from the blogosphere, people relate to them in a way I feel that we have never seen before. This creates a desire for apparel that is more than just good looking but also connects with our generation and we think the same can be said for other markets as well.
The menswear market has also received a definite boost with technological advancements like online sales in the sector. The forefront of progressive retail is the recent boom in subscription based sites that have found different ways to offer a curated shopping experience to their customers. Gilt and Jack Threads have been the leaders of the flash model where they email daily curated sales to their subscribers. Fab.com has recently taken it to the next step and introduced a social media shopping platform where users follow lifestyle products and only receive emails based on interest.
There are also hundreds of online marketplaces that allow brands to reach customers that otherwise may have never heard of them. A new trend that has already picked up and expected to take over in the next few years is mobile sales. Device apps are popping from retailers of all sizes and some, like Uniqlo, have created social apps that allow customers to share their looks and personal style.
However, there are many challenges the menswear retail faces, we think the biggest challenge for retailers is to find effective ways to reach and resonate with their perspective markets. Between online, Brick and Mortar and the emergence of fast fashion, stores and brands really need to capture an audience and offer the right price because competition is very high.
Despite these challenges, in the last 5 years the menswear market has seen a huge spike in the overall market share. With the intersection of trends in sales, culture and the internet, we just do not see the menswear market slowing down anytime soon.
Published on: 13/08/2013
DISCLAIMER: All views and opinions expressed in this column are solely of the interviewee, and they do not reflect in any way the opinion of Fibre2Fashion.com.