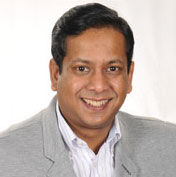 Munir Ahmed
Co-owner
M&J Group

Company Details
Business Area:
Ready-made garments
Turnover:
Less than 100 milion USD
Clientele:
Europe, Canada, North America, Asia
How is the market for readymade garments faring in Bangladesh? Is the country suffering an image crisis problem?
What happened last year in Dhaka deeply touched everyone's conscience, both locally and globally. However, even though we are still dealing with the consequences of that terrible day, Bangladesh remains a developing country where serious entrepreneurs are investing a lot of resources in order to provide their international partners with a level of service that respect the highest ethical standard. Brands and buyers are interested in Bangladesh both for its low prices and its fast growth, with many local producers that improve their production politics daily. Here is why I believe we need to distinguish strongly among companies, supporting only who is committed to invest in a sustainable and ethical way: our current ADV campaign is precisely aimed at helping our stakeholders to see this important difference, which we want to spread worldwide.

At the same time, Bangladesh is growing very fast, together with its ready-made garments market. People are more and more interested in buying clothes that respect the latest trends and styles, and this makes me believe that in the upcoming future our share in this market will keep on growing. Today we collaborate mostly with international brands, whose appreciation makes us very proud because it means our expertise is globally renowned, but we want to play an important role in the development of our country, that's why we will be ready to support its growth by working both in the local and the global market.

I believe the ready-made garments market in Bangladesh will go through different phases. In the next 2/3 years we will see a major reconstruction: the production capacity will increase very quickly to respond to a fast-growing demand and this will bring Bangladesh back to the reliability track for next 20 years. At the same time, efforts from Accord and Alliance will put building and fire safety in the forefront, in order to provide the workforce with a sustainable and safe working environment. In the meanwhile, the market will show an important difference between basic suppliers and those who, like M&J Group, are willing to provide a continuous level of innovation through a vast choice of world-class products and sustainable techniques such as laser, ozone, low-temperature polymerization, formaldehyde-free resins and new generation enzymes.

After all, it's the entire country that asks for an ever-increasing commitment of the whole business world. Not only customers are more aware and demanding than before, but also the government, together with various associations, is requiring the respect of several production standards, that companies like M&J Group have been adopted since a long time. Considering sustainability and ethical commitment, we can claim to be a cutting-edge company equipped with several certifications – including the Platinum Leeds Certification - and the most advanced measurement system in the laundry industry worldwide. We have the chance and the desire of becoming an actual leader in this area, by adopting a value chain approach that will allow us to capitalize our efforts together with those companies that are willing to work at their best in compliance with the rules.

Published on: 18/02/2014
DISCLAIMER: All views and opinions expressed in this column are solely of the interviewee, and they do not reflect in any way the opinion of Fibre2Fashion.com.