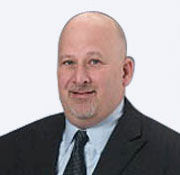 Mr. Dan Sinykin
President
Monterey Mills

Company Details
Business Area:
Sliver knitting fabrics manufacturer and supplier
Export Capabilities:
Over 12 million lineal yards
What are knitted pile fabrics? Explain the current market scenario of knitted pile fabrics in the US?
Specifically, knitted pile fabrics are made of sliver. Sliver knitting was invented during the mid forties and differs from weft knitting in many different ways. Sliver knitting injects staple cut fiber in a circular jersey knitting machine to create high pile fabrics. One can accomplish numerous affects and differences in sliver knit constructions as opposed to Raschel or Ketten knitting.
Many think of sliver knitting as the fabric in faux fur coats and others think it is the fabric used to make stuffed animals, mascots or home furnishing products. There are many applications of sliver knit fabrics; they are used in case liners, filtration media, industrial applications like buffing pads and the fabric on the end of a paint roller.
In terms of production, volume swings are normal in this industry. In the past ten years the domestic annual production of knitted pile fabrics has been as high as 15 million yards to as low as 8 million yards. Roughly ten percent of domestic yardage is shipped overseas.
A major factor affecting the volume of production of sliver knit fabrics is lack of innovations. Most manufacturers use older equipment, and since there is worldwide over capacity in sliver knitting, the manufacturers are not engaging in research and development for innovating new equipments.
Moreover, competition from other knitted pile fabric manufacturers has also affected the market in the US. Although a competitive advantage in the US is that sliver knitting over here has jacquard knitting construction that allows for patterns to be knit into material with colored fibers versus competitive knitting processes that often requires fabrics to undergo environmentally hazardous printing processes to dye natural fabrics, however, the volume of production tends to follow where conversion takes place.
If you are cutting and sewing knitted pile fabrics in China, then there are more fabrics produced in China. There are some manufacturers that have chosen to ship greige goods (raw fabrics before undergoing dyeing) from the US market and have it converted in overseas markets while others are still committed to North American production.
However, the rate of production volume of knitted pile fabric in the US would highly depend on the customers' desire to support Made in America initiatives and commit resources to the North American market.
Published on: 26/11/2013
DISCLAIMER: All views and opinions expressed in this column are solely of the interviewee, and they do not reflect in any way the opinion of Fibre2Fashion.com.