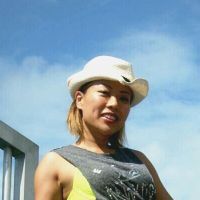 Angelina Francesca Cheang
Founder
MY ANJE

What is unique about My Anje fit couture? What kind of fabric blends do you use? What are the latest trends? Which age-group of consumers is driving this trend?
Our couture activewear is designed with a vision of how fashion forward clothes will look like in the next 5 years and our designs are developed using special and technologically advance fabrics to enable excellent functionality.
Since the demand for activewear is growing globally, we would be interested in partnering with wearable technology companies and seek the techniques to incorporate that into our fashion activewear in future.
For my brand, I prefer to use the softest of cotton and recycled material, which is kind to the skin, but is highly functional to provide really good stretch quality and absorbs sweat super fast. Being a new-age ballet dancer, colours and fluidity of the designs are extremely important to me, which is what I emphasize on while designing my collections.
Our Autumn/ Winter collection will showcase luxury fit activewear with a lasser-faire touch to it, and and pair that with our couture fit dresses which will be a huge surprise and our fabulous high-support leggings. From our current collection our support tops and leggings are very popular and they range from $90 to $180. The consumers particularly in the age-group 21 to 38 are driving the activewear trend.
Published on: 11/07/2016
DISCLAIMER: All views and opinions expressed in this column are solely of the interviewee, and they do not reflect in any way the opinion of Fibre2Fashion.com.