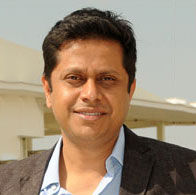 Mr. Mukesh Bansal
CEO & Co-Founder
Myntra

Company Details
Business Area:
Fashion and Life style
With Internet and mobile users growing rapidly, how do you foresee the development of apparel ecommerce and m-commerce in India?
India has almost 137 million Internet users, out of which around 20 percent customers prefer online transaction. This growth coupled with the explosion of mobile smart phones will be the key drivers for e-commerce growth this year.
With rapidly increasing mobile Internet penetration and growing acceptance of smart phones and large screen phablets, m-commerce will be big in the coming year in the e-commerce space. The online retailers will look at developing & leveraging this medium and in the next couple of years, we expect about 10-15 percent of all online transactions to be generated via mobile smart phones.
In next 2-3 years, e-shoppers are expected to cross 300 million and a large percentage of customers are expected to do online transactions.
Specifically, the $50 billion fashion and lifestyle segment is expected to double to $100 billion in the next 3 – 4 years. The contribution from e-commerce/online retail is expected to be in the mid-single digits, but it would be a sizable value in dollar terms.
Menswear segment has the highest demand in the apparel segment and this is because over 70 percent of online traffic is still driven by male audiences. However, we see a healthy growth in demand for women's apparel with more and more female shoppers getting comfortable with the concept of online shopping.
In near future, apparel e-commerce portals will look at introducing technology enabled tools to differentiate themselves from others. For example, they would incorporate solutions to solve the fit and sizing issue which is a common deterrent for many online shoppers.
Published on: 03/04/2013
DISCLAIMER: All views and opinions expressed in this column are solely of the interviewee, and they do not reflect in any way the opinion of Fibre2Fashion.com.