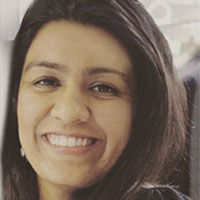 Riddhika Shah
Marketing Director
SS Homme

What are the latest trends in menswear for Autumn/Winter 2016? What is the size of bespoke menswear in the sector? What are the challenges in making bespoke clothes?
Worsted wool is the ideal fabric for menswear. The fabric blends trending for Autumn/Winter 2016 are wool mohair, wool cashmere and uncrushable velvet. Sharp cuts and tapered silhouettes work best for younger men with a lean body structure. Comfort fits are ideal for men with broad shoulders and a heavier structure. Dark colours like graphite, black, brown, navy, forest green and burgundy will be trending for autumn and winter.
The festive/wedding season will see a rise in exquisite couture for men. Sherwanis, bandis and Jodhpurs will be seen trending in jewelled tones and rich lustrous fabrics with handcrafted embroidery. For ceremonial wear, one can opt for dinner jackets, classic tuxedos and formal suits.
It is difficult to give an exact figure of the size of the market. Since SS Homme's inception, we have seen an inclination for bespoke suits over ready-to-wear. Clients are well travelled and exposed to various trends. So many designers and labels are now even venturing into menswear. The market is growing exponentially since men have become more conscious about how they dress.
A bespoke suit is a mark of quality that our clientele is becoming aware of. The entire process requires skilled expertise unlike made to measure outfits. The challenge lies in communicating the same to our clientele.
Published on: 30/06/2016
DISCLAIMER: All views and opinions expressed in this column are solely of the interviewee, and they do not reflect in any way the opinion of Fibre2Fashion.com.