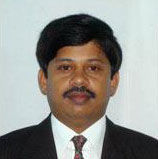 Mr. Murugan Thevar
CMD
Sudar Garments Ltd.

Company Details
Business Area:
Garment Manufacture & Exports
Turnover:
INR 115.60Cr (F.Y. 2010-11)
Clientele:
US, UK & Middle East
How is worldwide RMG market faring? How do you see India poised for RMG sector? Which issues shall remain to be worked upon for better performance in the sector?
Ø Global view on RMG sector:
The global textile and apparel trade has grown at a decent pace by around 6% annually in last two decades. The industry has the potential to grow up to US$ 800bn by the year 2015.
Apparels constitute the biggest category of global trade with 60% share. US is among major apparel markets and constitutes about 23% of global textile imports. EU is also among major apparel trade destinations with share of around 47% of global apparel trade. The biggest exporting countries are China, India and Turkey. In recent years low cost countries like Bangladesh, Vietnam and Cambodia have also emerged as significant exporters of apparels.
Ø RMG sector in India:
The Indian textile and apparel market is estimated to be US$80bn approx. In the last five years the industry has grown at a rate of more than 10% annually. The industry is expected to grow at a much faster pace in the future, as it is fuelled by a strong domestic consumption which is rapidly growing due to brand awareness and increase in purchasing power.
India's exports are expected to grow substantially going forward. This positive outlook is mainly driven by the following factors:
1. Increase in domestic consumption and subsequent opportunity in new markets like China, Russia, and Brazil.
2. Sourcing shift of buyers in US, EU and Japan from nearby countries towards lower cost countries in Asia.
3. Opportunity provided by sourcing shift of buyers from China.
India has emerged as an attractive sourcing destination in the past five years for many top global apparel retailers like GAP, M&S, and Target etc. who have their sourcing network in India. India has emerged as one of the main sourcing destinations in the global market due to cost effective manufacturing processes and supply of quality products.
(Contd.)
Published on: 20/12/2011
DISCLAIMER: All views and opinions expressed in this column are solely of the interviewee, and they do not reflect in any way the opinion of Fibre2Fashion.com.