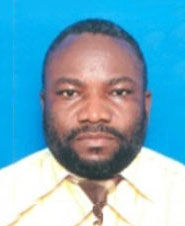 Mr. Mwangulumba Emanuel
Principal Cotton Development and Promotion Officer
Tanzania Cotton Board

Company Details
Business Area:
A statutory body that promotes growth the of production, processing and marketing of Tanzania cotton.
What are the challenges faced by the Tanzanian cotton industry and how do you think the industry can rectify it?
Cotton has been grown in Tanzania for more than 120 years and it is one of the major traditional crops in the country. Cotton is a lifeline of almost 40 percent of the entire population of Tanzania i.e., about 46 million. On an average 400,000 hectares are used for cotton cultivation by approximately 350,000 to 600,000 smallholder farmers. The cotton crop is 100 percent rain-fed yielding an average 260 kilograms of lint per hectare. Cotton is grown in 42 districts of 13 regions out of 127 districts and 21 regions, respectively.
For a quite number of years, Tanzania Cotton Board had been facing the following challenges which continue to affect the performance of cotton Industry as a whole and thus hinder economic development in the country:
Cotton price instability: Fluctuation of global cotton prices render it difficult to predict what cotton producers could earn from their produce. Prices being a big motivating factor for farmers to grow cotton, this scenario, plays a vital role in determining the total output of cotton as farmers tend to move to other rather more paying alternative crops.
Over dependence on rain for cotton production: Unpredictable weather pattern and over reliance on rainfall do not guarantee a sustainable upward cotton production trend.
Poor cotton quality: Adulteration of cotton using various contaminants undermines the quality of the crop and as a result Tanzania cotton is now sold at discount of between 4 and 6 US cents per pound while before liberalization it fetched a premium price of 4 cents per pound.
Low productivity: Low utilization of inputs due to lack of credit at the disposal of farmers, yield level stands at an average of 750 kg per hectare. This is below the existing potential of over 2,500 kg per hectare.
Inadequate funding from the Government to support the Cotton Board regulatory activities also has a negative impact on Tanzanian Cotton Production.
During 2005/2006 financial year, cotton was the first forex earner among agricultural commodities. Sustainable cotton farming has therefore, the potential to significantly contribute poverty eradication as well as socio-economic development in Tanzania. In the interval of five years from 2005 – 2009 among the traditional cash crops, cotton generated the highest foreign earnings, averaging US$ 92.0 million per annum, compared to US$ 89.7 million (tobacco), US$ 88.6 million (coffee), US$ 42.2 million (cashew nuts) and US$ 32.0 million (tea).
While contract farming can solve cotton productivity and quality problems, price stabilization fund and (to some extent) inputs as well as farm gate prices subsidy may solve the price fluctuations problem in the country.
Currently, over 75 percent of the cotton produced in Tanzania is exported raw as lint providing employment to other countries' textiles sector and this call for urgent interventions to reverse the trend. Overall, cotton can be a hub for forward and backward linkages in agro-processing industrialization, employment creation in the country through sustainable manufacturing industrial base.
Tanzanian cotton is an up-land medium staple cotton (hirsutum gossypium) contrasting the Egyptian long staple ones. It is sold on the basis of grade, such as Tang, Gany and Yika, together with the corresponding staple length known as Type.
With contract farming in place, the future of cotton farming in Tanzania is not very bright because the maximum crop size attained was 700,000 bales produces in the marketing season 2005/2006. However, we have an ambitious target of 1.5 million bales, come 2014/15 marketing season.
Published on: 10/07/2013
DISCLAIMER: All views and opinions expressed in this column are solely of the interviewee, and they do not reflect in any way the opinion of Fibre2Fashion.com.