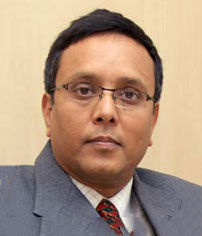 Mr. Asit Parikh
Sr. ED (Fabric & Home Textiles)
Texperts India Pvt. Ltd.

Company Details
Business Area:
Supply Chain Management of Fibre, Yarn, Fabrics, Hometextiles, Specialty Textiles, Garments, Brands
Clientele:
Asia, Europe, South America & Far East
As an expert in sourcing entire textile value chain, in your view, which all areas need a rework to boost sector's rendition?
The most critical aspect of sourcing is credibility judgment. Many times the business is done on advance or part advance basis. If the credibility of the shipper is in question or unknown, it can be a very big problem. Then there is credibility on the quality front. Consistency is the key. If the supplier does not have systems and controls in place, it is very difficult to source.

The culture of the organization is also very important. Many shippers have the right product and price but their internal working style does not take into account requirements of International buyers. Customers need timely information about their orders and sample developments. Customers need clarity more than the solution at times. So if the internal culture fails to respect the international way of doing business, sourcing can become very difficult. Matching the price and issuing a sales contract is not sourcing.

The possible answers for all these drawbacks could be in understanding the customer, their requirements and explaining to them very clearly your own style of operation. This should be done honestly by the supplier.
*******
Published on: 14/03/2011
DISCLAIMER: All views and opinions expressed in this column are solely of the interviewee, and they do not reflect in any way the opinion of Fibre2Fashion.com.