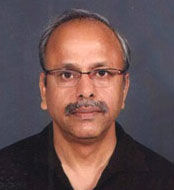 Mr. N Rajagopalan
Director - Marketing
Trigger Apparels Limited

Company Details
Business Area:
Textiles and Garments
Turnover:
INR 358 cr (approx.)
Export Capabilities:
30 million metres
Clientele:
US, Europe, Fareast
How do you see denim market shaping around the globe? How will Indian denim perform on growth trajectory?
Denim is the fastest growing category in Textile/Garment. Denim is a magic fabric and entices all designers and emerging brands to have range of products in this fabric. Consumers are young and, aspirational garments from denim fabric very well fit into the genes of these young consumers. Denim market in India is poised for leap frog growth.
Today, Indian consumer awareness to denim is very nascent. But the entry of global players coupled with Indian brands extending their portfolio in Denim is creating attention in the consumer mind. Indian consumer is getting global in terms of mind set and is open to change thereby willing to accept products made out of denim. Young consumers are very brand conscious and willing to splurge money on look and feel in their day to day life. Brand owners need to catch up on this trend and leverage their design and marketing skills to tap this consuming class in right product offering and price.
Denim Jeans market in India is big and growing at a very fast pace. Market size for both branded and unbranded jeans put together is in the range of INR 120 billion and is growing exponentially. Its estimated growth is 20% percent Y-O-Y. Almost all brands are making beeline to enter this category in a big way. Jeans as casual attire is accepted in all groups of consumers - Men, Women, Boys, Girls and kids.
Mills which are manufacturing denim fabric need to invest on the "Innovation side" by earmarking regular funds to woo more consumers world over to scale up their business in the years to come. They need to create more awareness at end user level by projecting that denim is 100% cotton, as many consumers consider denim as non cotton thus leading to low consumption. This trend is prevalent more in Indian market. Current production capacity in India is 800 million meters which needs to grow further in the coming months for Indian textile mills to dominate the world market. All mills which are manufacturing denim need to enhance their capacities to take cost leadership for capturing more share in the emerging Global market. This in turn will lead to more consumption at all levels.
The time has come for Indian Textile and Garment fraternity to work on price cartel to capture global market. All mills should also think of introducing their own brand as part of forward value chain to improve the bottom line.
*******
Published on: 23/03/2012
DISCLAIMER: All views and opinions expressed in this column are solely of the interviewee, and they do not reflect in any way the opinion of Fibre2Fashion.com.