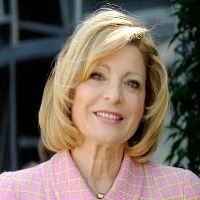 Evelyne Cholet
Secretary General
UCMTF

'France had a reputation of being big in new ideas, but poor in marketing them. This has largely changed.'
Which regions are the largest importers of French textile machines? What are your expectations from ITM 2016 Istanbul? What kind of machines from French manufacturers will visitors find at the fair?
China has been our most important market for many years but the economic environment has slowed for at least one year. However, we are optimistic about the long run. Turkey is our second- largest market. There have been some signs of wait-and-see from Turkey, but we are positive as the companies are run with long-term objectives and investment in new technology is considered a key ingredient of success. We have importers in the Americas and Europe and have very interesting cooperation with countries like Iran, Uzbekistan and Russia.
ITM is the leading textile machinery fair in Turkey, our second-largest market. So, ITM is an important event for us, even though there are many opportunities to meet Turkish customers on their own premises or at fairs. ITM is a major regional event. We look forward to meeting our long-term customers as well as new ones from Turkey and surrounding countries.
French textile machinery companies are mainly SMEs, sometimes family-owned, leaders or co-leaders in their markets. We understand our Turkish customers, who are real entrepreneurs.
France had a reputation of being big in new ideas, but poor in marketing them. This has largely changed, as our textile equipment companies are SMEs run by entrepreneurs. Innovation is now derived mainly from down-to-earth partnerships with clients. We work with them to introduce new products in their markets, to have reliable and cost-efficient, energy saving production processes. This gives us competitive advantage.
At ITM, textile and carpet industrialists will be shown the latest technical innovations by French teams. We are particularly strong in long fibre spinning, yarn twisting, heat setting, carpet systems, dyeing and finishing, felts and belts for finishing processes, nonwovens, air and recycling processes.
ITM visitors can discover each individual company's original advancements. Innovation is in our DNA. After all, Joseph Marie Jacquard, the most well-known textile machinery inventor, was French!
Published on: 16/05/2016
DISCLAIMER: All views and opinions expressed in this column are solely of the interviewee, and they do not reflect in any way the opinion of Fibre2Fashion.com.