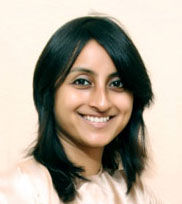 Ms. Richa Kar
CEO
Zivame.com

Company Details
How do you look at the future of Indian luxury lingerie market? What are the reasons?
Luxury in general has been growing in India and categories, such as apparel and accessories, have shown a year-on-year growth. The lingerie segment is the fastest growing segment in female apparel market and it is growing at Compound Annual Growth Rate (CAGR) of 15 percent in India. The total market size of organized and unorganized lingerie market is Rs. 150 billion in the country.
A majority of the organized Indian lingerie market is dominated by premium, mid-premium and economy brands. The luxury and super-premium market is smaller in the country but there has not been much slowdown in the market and it is growing fast.
The clear difference in consumption pattern of luxury in Asian and Western consumers is the main reason for the slowdown in the Indian market. Luxury brands have been around longer in the west and the consumers are more aligned. Western consumers try a lot more unique products and indulge in all categories. Asian consumers predominantly prefer luxury products with mass appeal. Also Asians purchase more accessories than any other category.
Luxury products are usually targeted towards high-net-worth-individuals (HNIs). In India, luxury lingerie is an indulgent purchase even within the HNI customer group. This is simply because there is not much communication about difference between luxury goods and regular products which serve the same purpose.
Education and awareness will help overcome the obstacles. It will require a lot of education on part of luxury lingerie brands to make the category more mainstream in the purchase consideration set. Brands will need to invest a lot more in educating and communicating about the category. Upper middle class also now knows more about luxury than earlier. They will be open to try newer brands.
Friendly government regulations will also help in the growth of luxury clothing as it is sold differently and Indian franchisees may have limited knowledge about the category. The Indian luxury lingerie segment may see a study growth in the near future as the luxury market is growing at an average of 15 – 20 percent per annum, along with the increasing number of HNIs in the country.
Published on: 30/09/2013
DISCLAIMER: All views and opinions expressed in this column are solely of the interviewee, and they do not reflect in any way the opinion of Fibre2Fashion.com.