Brands banking on influencer marketing programme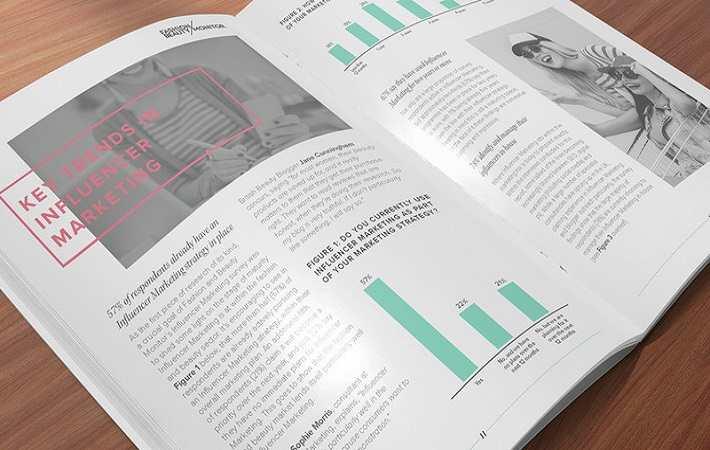 Over the past couple of years, more and more brands have begun to align themselves with social media influencers as a result of customers expressing increasing preference for 'authentic' opinion over and above the voice of the brand itself, according to Fashion and Beauty Monitor's recent report - The Rise of Influencers, in association with Econsultancy. The report assesses how brands are approaching influencer marketing and with what success.

The alignment of brands with social media influencers represents a completely new way of working, and this report considers the key trends in working with influencers, the challenges marketers face, and the definition of an 'influencer'. The report also explores the role influencers play in the fashion and beauty industry.

Fashion and Beauty Monitor claims it is the only digital resource which provides influencer, media, PR and brand contacts, news, events and industry intelligence - all in one convenient place.

According to the report, a healthy majority of brands already have an influencer marketing programme underway.

The report found that identifying the right influencer is a time-consuming and difficult process, with many currently managing this in-house.

The report says that engagement with influencers is becoming more challenging as influencers have become savvier about who they can work with and what they can demand.

It also says that relevance in terms of subject area is seen by a majority as the most important factor in choosing the right influencer, more so than reach.

The report found that almost 60 per cent of fashion and beauty brands have an influencer marketing strategy in place, while a further 21 per cent plan to invest in it over the next 12 months.

According to the report, 84 per cent of influencer research is carried out manually.

The vast majority of marketers simply search social media platforms and forums when looking for influencers within their industry.

But with 73 per cent saying that identifying the right influencer is the greatest challenge, and 59 per cent saying they find it to be a difficult and time-consuming task, processes clearly need to be ironed out.

With an increasing number of fashion and beauty brands realising the importance of influencers, naturally the competition is becoming tougher. And with so many brands vying for their services, influencers can afford to be picky.

This is reflected in the fact that 59 per cent of respondents say getting an influencer's attention and being able to engage them is an ongoing challenge.