Zara unveils initiatives for supply chain controls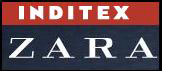 Zara Brazil presented a series of measures before the Brazilian Congress' Human Rights and Diversity Committee with the overriding goal of reinforcing the mechanisms for monitoring compliance with its Code of Conduct for Manufacturers based on the principle of collective responsibility.

The company, present in Brazil since 1999, has signed agreements with a range of stakeholders – unions, non-government organisations, academic institutions, international organisms and trade and industry associations – for the development of initiatives to support the audit and control of garment makers.

The idea is to join forces and foster a broad commitment to ensuring optimal working conditions throughout the entire production chain. As part of its commitment to Brazil, Zara has unveiled a series of new internal and external initiatives to reinforce control over the production chain. The highlights are:
- Reinforcement of the audit system in cooperation with the Brazilian Textile, Garment, Leather and Footwear Workers' Federation, which will participate directly in monitoring Zara's entire supply chain in Brazil. This initiative falls under the umbrella of the agreement reached between Inditex, Zara's parent company, and the ITGLWF on a global level.

- Introduction of a detailed procedure for verifying that any supplier wishing to work with Zara meets the corporate social responsibility criteria applied by ABVTex (initials in Portuguese for the Brazilian Textile Industry Association), which Zara has recently joined.

- The drafting of a Best Practice Guide, in collaboration with the Ethos Institute for the manufacturing sector. This manual will be offered to the Brazilian Textile and Dressmaking Industry Association as reference material for use in the nation's textile sector.

- Establishment of ongoing dialogue with the ABIT, an association of textile makers, with the idea of promoting measures that contribute to the sustainable development of the sector. The aim is to contribute to raising sector competitiveness and its ability to create new jobs.

- Agreement with the National Association of Foreign Immigrants in Brazil to identify potential sources of instability among immigrant communities and to develop training and skills programs within the textile industry in order to facilitate their integration in the workforce.

- Launch of a dedicated toll-free number (0800 7709242) for reporting alleged irregularities, supervised by the Ethos Institute and operative from today. The main purpose of this line is to create a channel for citizen cooperation through which the company can become aware of and resolve possible irregularities within the shortest possible timeframe.

In addition, Zara Brazil informed the Brazilian administration's Human Rights Committee of the measures it had taken as soon as it learned that the Inditex Code of Conduct had been breached by one of its suppliers. Zara immediately suspended new orders and ordered the supplier at fault to bear the cost of the legally payable compensation for the affected workers and the measures required to remedy all the shortcomings detected at the work centres.