Free People brings floral twist to new apparel line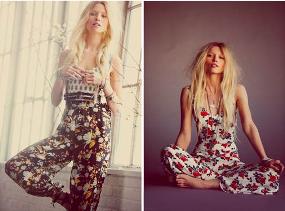 Free People has always found beauty in the wild and free. In February's lookbook titled, Wildflower, Hana Jirickova is just that – an unexpected fauna growing in a far off meadow, guided by her own free will.
Florals twist and wind around her every garment, and mix and match like the outbreak of spring.
Styled back to platform sandals and unruly locks, she has that unpolished beauty of the natural world.
From subdued pastel blooms, to loud jungle green prints, the fashion is all about the ways in which Mother Nature can delight.
Free People