Shockingly low wages in garment sweatshops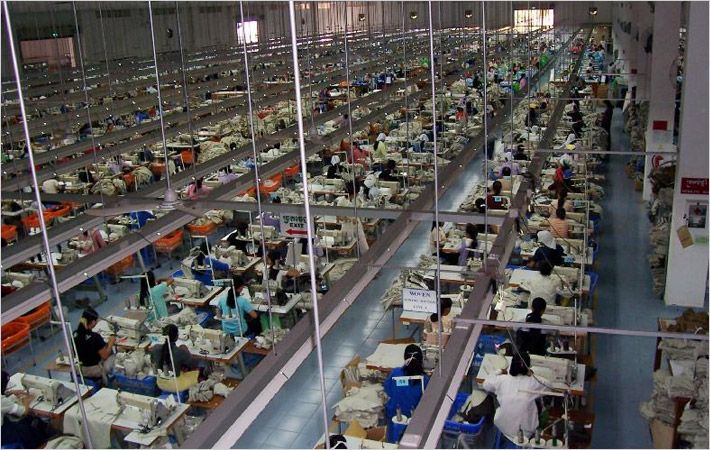 Despite Bangladesh's efforts to improve the economic condition of garment factory workers, a damning report from management consulting firm Accenture and the World Economic Forum (WEF) paints a very gloomy picture.

Garment workers in Bangladesh make merely 0.6 per cent of a €29-product in total earnings, well below the living wage, according to a recent report from Accenture and the WEF.

While a business case can be made for improving conditions, the report highlights that the human rights frameworks lay out an obligation on corporations to make sure every worker in their supply chain is paid a living wage, trumping other considerations.

The supply chains of multinational companies have the power to affect both the environment and local economies. These effects may be positive or negative, with market forces and the companies' commitments to sustainable and ethical supply chains defining of the consequences. In their report 'Beyond Supply Chains Empowering Responsible Value Chains', the WEF and Accenture consider the business case as well as the ethical standards for sustainable supply chain management.

The conceptualised phenomenon of sweatshops has been around since the 19th century and describes a subcontracting system in which the middlemen earns profits from the margin between the amount they received for a contract and the amount they pay to workers. Workers, who receive minimal wages for excessive hours working under unsanitary conditions, were said to have 'sweated' this margin.

Today sweatshops are located far off shore, with particularly the 'exploitation' of garment production in Bangladesh still supporting the existence of the phenomenon. In an economic analysis, the research finds that garment workers in Bangladesh earn a mere 14 per cent of the living wage*, with no change seen between 2001 and 2011. India has seen wages grow for garment from 20 per cent in 2001 to 23 per cent to 2011 – however, it will take a further 122 years before workers earn a living wage. China has seen the most sustained and real effects of globalisation, with a garment workers' wage increasing from 16 per cent of the living wage in 2001 to the 36 per cent in 2011. This means that with sustained growth, in 12 years the average worker will enjoy a living wage.

Garment producers are not only failing to pay their workers a living wage, they also fail to pay the minimum wage as set by local authorities. In Bangladesh the minimum wage in set at 19 per cent, however, the average worker earns 14 per cent of the living wage. In India there is a disadvantage of 3 per cent and in China of 10 per cent. The below poverty wages that garment workers in Bangladesh (around 85 per cent are women) are subjugated to, in often dangerous conditions, continues to be an issue faced by the lowest level workers in emerging markets.