Hybrid performance with Argon clothing concept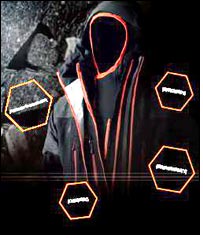 VAUDE is launching its Hybrid Performance system with the new Argon Line, the most performance enhancing clothing concept for alpinists: all layers are perfectly fine-tuned to each other to reach the highest level of breathability, comfort and efficiency possible.

VAUDE used a combination of hybrid solutions and innovative, detailed engineering to create this system approach. "The individual components are fully integrated with each other to create a complete system," explains Johan Raiha, Product Manager of the Argon Line.

Breathability: We used highly breathable premium materials such as event, Schoeller WB 400 and Eschler Honeycomb to ensure optimized moisture transfer throughout the entire system.

In the hybrid softshell "Platinum Jacket", 100% windproof and breathable Schoeller WB 400 softshell fabric ensures high thermal retention and effective weather protection.

Schoeller Skifans is used for all body zones that produce heat and moisture when activity increases. This high stretch material incorporates a large percentage of merino wool and is highly breathable and antibacterial.

Throughout the Argon Line, VAUDE has eliminated zips under the arms that can pinch under the weight of a backpack. "Venting Front Pockets" are used instead for an efficient ventilation system through all layers.

Freedom of Movement: Contoured designs and stretch fabrics guarantee that Argon clothing follows your every move. That's why the hardshell jackets, for example, are equipped with Y-shaped stretch inserts over the shoulders up to the hood to ensure absolute freedom of movement in every direction for your arms and head.