Proline Apparel launches Academic Sports Collection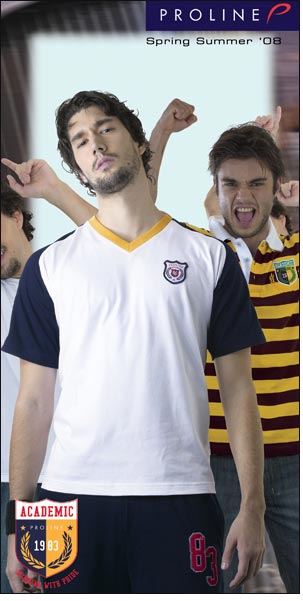 A sport doesn't always have to be about grit, determination and mud in your teeth.

Proline's Academic Sports wear represents the other end of the spectrum: clean, classic sportswear with elite breeding.

The Academic Sports Collection is an active sport wear line that descends from sport's nobler bloodline.

Excited to get back to the academy; Proline apparel has returned with its enthralling sportswear collection too put you in the right locale while meeting your peers.

Bubbling with life and energy to get back to the academy and meet up with friends, amidst all the hustle and bustle comes the fine tuning that distinguishes the discerning from the ordinary.

Proline Apparel, India's leading sportswear brand presents the Academic Sports Collection for the Style conscious and discerning bunch of people for whom clothes are more than just a way to stay covered.

Being an all rounder is all about studying hard and playing harder; Proline imbibes these qualities to the core.

Proline's Academic Sports collection is a refreshing collection of stylish lines and inspirational new designs for young adults and men.

The Academic Sports Collection epitomizes the vivaciousness and liveliness that has always been synonymous with the brand.

Catering for all taste and abilities, and where you want to represent the collage at a play for the legendary team you'll have the opportunity to do so with the Academic Sports Collection.