Designer Nina McLemore opens 1st NY Retail Store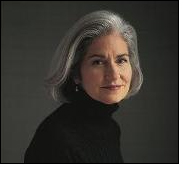 Nina McLemore, founder and CEO of Nina McLemore, Inc., a designer women's clothing company, announces the opening of her first New York retail store: 1023 Lexington Avenue at 73rd Street. There are 8 other company-owned locations: San Francisco, Seattle, Aspen, Cleveland, Nantucket, the New York Showroom and Chestertown and Easton, Maryland.

The other stores have proven the client demand, and Nina has now chosen to launch a store on the Upper East side of New York. While this is the Company's largest client base, most residents do not know of the showroom and many have asked for a store where they can bring friends to experience the collection and high level of service and product knowledge.

"There is a serious gap in the apparel industry for women who want chic, understated, elegant clothing for day through evening. At the Luxury end are high fashion runway collections from international designers and at volume prices are contemporary collections for young women from 15 – 30. My collections are based on quality fabrics and tailoring, a sense of style and a strong feminine image, not provocative fashion trends."

Nina founded the collection after a successful career in the apparel and accessories industries to fill this underserved niche in women's apparel. Nina understands the needs of successful executive women and "community professional" women who have limited time to shop, travel extensively and are looking for clothing to serve multiple purposes.

The collection includes luxurious natural fabrics that are expertly crafted primarily in the U.S. The designs are focused on quality, taste, vivid colors, and attention to detail coupled with a superb fit. Sizes range from 0 to 18. The company's clients love wearing the clothes, the many compliments they receive, and they feel as if they are part of a private exclusive club who collect and treasure their "Nina's".

By selling directly to the client the collection offers European fabrics and designer tailoring at prices under $1,000. The company's direct to consumer and multi channel approach to distribution is a unique business model. Distribution is through the company-owned free-standing stores, select better specialty stores, company website and directly to women in private trunk shows by sales consultants who own their own business and who provide outstanding service.

Nina McLemore is a designer and a successful businesswoman who is determined that her company become the leader in serving the needs of women in this market segment. Nina founded Liz Claiborne Accessories in 1980 and led the trend for designer accessories.

She served on the Executive Committee of Liz Claiborne, Inc., co-founded a private equity firm and was previously VP GMM of May Department Stores International. Growing up in Mississippi, Nina designed and made her own clothes. Her lifetime passion for creating clothing that gives a woman a tasteful, fun image and her passion for community service is rooted in these early years.