CPM KIDS to showcase high-end S/S 2013 trends in Moscow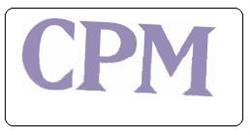 At the 19th CPM – Collection Première Moscow the exhibition area occupied by CPM KIDS will increase by 800m². In Hall 2.3 manyrenowned national and international Kids' exhibitors in the medium to high-end segment will be presented again.
One highlight is the Kids' Catwalk incorporated into the hall and serving as a stage for two fashion shows a day. The Igedo Company will support it in cooperation with CEF – Children's Fashion Europe. Here interested brands will be given the opportunity to showcase their collections for Spring/Summer 2013 on all four days of the trade fair.
"Due to increasing requests from Kids' exhibitors we have this time decided to organise a dedicated show stage in Hall 2.3," says Christian Kasch, Project Director of CPM, and adds: "This will enable the brands to realise far more individual presentations than on the big stage. Furthermore, the individual stands are located in the immediate vicinity and interested trade visitors can place their orders with exhibitors right after the show."
At this stage there are only a few empty spaces left. Italy again counts the largest number of exhibitors with over 75 Kids brands. Taking part again are IKKS Junior from France and Moda per Bambini from Italy.
CPM KIDS