JJsHouse unveils new Prom dress line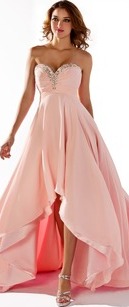 JJsHouse, a well-known wedding dresses manufacturer, releases 63 new prom dresses. These 63 new items can be found in various designs and styles.
The design crew of JJsHouse has incorporated by far the latest trends in this assortment of designer prom dresses, so that ladies can find their favorite prom dresses effortlessly to display their best figures: elegant sleeveless prom dresses, attractive A-line floor-length prom dresses, etc.
A spokesman said, "With over 12 years of experience in the fashion industry, we focus on high quality and affordable women's dresses with an emphasis on prom dresses. It is essential to celebrate the sensuality and beauty of the woman figure instead of covering it up with piles of materials"
JJsHouse