Spanish actress Adriana Ugarte turns lingerie designer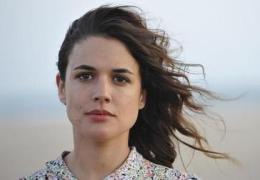 Adriana Ugarte, the beautiful Spanish actress, has embarked on a new journey by turning into a fashion designer.
The 29-year-old has recently launched a line of exclusive limited-edition, bespoke, romantic lingerie titled Feelpeechy.
Expected to be released sometime during the end of this year's summers, the range will feature an array of comfortable and durable innerwear pieces, made from antique lace, organic cotton and rhinestone embellishments.
The Madrid-born celebrity is known for her roles in 'La señora (La 1)', 'El juego del ahorcado' and 'El tiempo entre costuras (Antena 3)'.
Fibre2fashion News Desk - India