Tamil Actor Disha Paul shoots for designer Flynn Remedios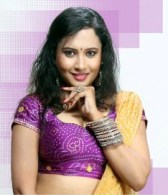 Tamil actress Disha Paul shot for fashion designer Flynn Remedios' collection in Mumbai with photographer Raju Asrani.
The shoot was co-ordinated by IndyaNewz.com Photography. Meanwhile, a popular Bollywood news website reported on Tuesday this week that journalist and publicist.
Remedios who is the Editor and Publisher of several Bollywood gossip and glamour websites including IndyaNewz.com, Newz66.com, AsiaWire.in, Tamasha.in, etc recently turned a new leaf and decided to try his hand at designing clothes – a hobby and passion which he cherished for the last 20-odd years.
Flynn Remedios