Age no barrier - Fashion fads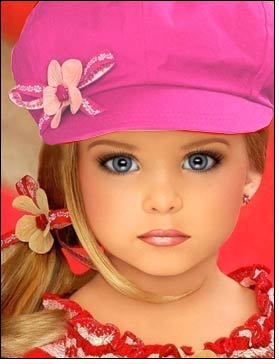 The new generations of kids are more fashion conscious than ever before. Haute couture, manicures and professional hair-dos are becoming the pre-school pursuits and this trend is being crazily followed by children in Russia and elsewhere in the world.

Be it a party or just another casual outing, children can pamper themselves by going in for an extensive body massage or even a total make over. So much so that, kids' parlors are propping up in every part of the world.

Even India's capital Delhi has two children beauty parlors. Children belonging to all age groups are catered at these beauty salons ensuring to deliver the precise services demanded.

Young girls in particular are more frequent with beauty treatments like facials, massages and lengthy manicure procedures.

Citing an example, a parlor in Scotland provided nearly 250 treatments for children aged 5 to 16. Besides, some of these salons have even come up with a range of products exclusively for kids.